Pinsent Masons launches its own cybersecurity platform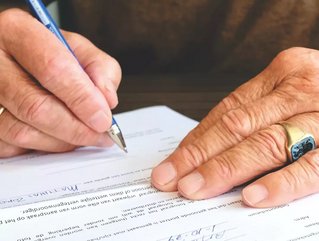 Pinsent Masons' Human Cyber Index will safeguard client systems and drive employee awareness in response to a surge of business cyber breaches.
Multinational law firm Pinsent Masons has launched a cyber security platform and behavioural assessment service aimed at measuring and improving information security processes and employee behaviours, in the wake of a surge of business cyberattacks.
The Human Cyber Index (HCI) combines the assessment of tech-based security measures with behavioural science-backed research to analyse behaviours and attitudes towards cybersecurity with the aim of improving critical protection against breaches. Following a detailed research and survey process, strategic and practical recommendations are made to support businesses as they seek to respond to the rapid rise of cyberattacks.
Research by the UK Government found that 75% of large businesses experience a cybersecurity breach or attack every year with reports of phishing, online impersonators, viruses, bank account hacks and ransomware attacks all on the rise.
Chief Information Security Officer at Pinsent Masons, Christian Toon, said: "While most organisations know that cyber criminals will try to take advantage of their people to infiltrate their network, few monitor how their people might perform in terms of exhibiting secure behaviour. Understanding your organisation's security culture is critical to the deployment of security countermeasures that will help you manage your cybersecurity risks.
"Understanding people's relationship with your engagement and security controls is the key to unlocking the power of positive security behaviour. The HCI gets under the skin of your business' culture and attitude towards security and designs strategies to improve controls and policies which support your people in understanding their role in protecting your business."
The tool enables Pinsent Masons to carry out a holistic review of security procedures and policies and create a detailed report including scores in four key areas – behaviour of employees, productivity of policies and processes, employee engagement and the extent to which negative attitudes pose a security risk. Based on the HCI assessment and recommendations clients can reframe security protocols as required with a focus on critical cyber security issues such as passwords, incident management and phishing.
The data collected via the HCI process enables Pinsent Masons security specialists to identify specific pathways which connect engagement, security controls and day-to-day behaviours backed up by highly targeted interventions which will improve employee secure behaviour and optimise a business' security controls.
"By adopting this people-centric approach we aim to help build a security culture that is underpinned by individual accountability and trust," Toon explained. "This is the lynchpin to identifying suspicious approaches and activity that could represent a serious threat to a business," he added.