Plenty of Phish: Romance fraud scams have doubled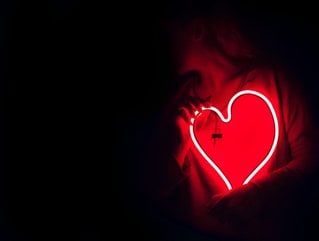 The number of people targeted by romance fraud scams has nearly doubled in the last year, according to new data from email security company, Tessian
New research shows that 32 per cent of people in the UK and US have received a romance fraud scam in the last 12 months - a huge increase from the 18 per cent of people Tessian surveyed in February 2021.
In the UK alone, 14 per cent of respondents said they had been targeted by romance scammers over the last 12 months, up from 8 per cent the year before.
When asked which platforms they had received the scam messages on, personal email ranked top, with 51 per cent of respondents saying they had received fraudulent phishing emails from 'love interests' via this channel. People were also targeted via social media, with 50 per cent saying they had received messages via Facebook and 43 per cent were targeted over Instagram. A further 45 per cent reported they had received messages via text message.
Incidents of romance fraud have surged during the pandemic, and a number of stories of cybercriminals impersonating wealthy individuals or celebrities have been reported to the media. One woman was tricked by a scammer pretending to be Nicolas Cage, conning her out of £10,000, while the recent Netflix documentary, The Tinder Swindler, highlights how scammers prey on those looking for love, build a relationship over dating and messaging apps, and dupe victims into sharing money.
James Alliband, senior manager at Tessian commented: "The sharp rise in romance fraud shows just how cybercriminals exploited people's emotional needs during the pandemic and how they continue to do so as people look for love online.
"By adopting a fake identity or a 'desirable' persona online, cybercriminals will spin a story to trick and manipulate their victims into sharing money or information that could be used later to commit identity fraud. Typically, scammers won't ask for this outright; they'll build trust over time to make the relationship seem genuine, before using an emotional hook to ask people for money. These are tried and tested social engineering tactics, designed to manipulate human emotions - and they sadly work on everyone."
Tessian offers the following advice to avoid falling for a romance scam:
● Question any requests for personal or financial information from individuals you do not know or have not met in person. Verify the identity of someone you're speaking to via a video call.
● Keep social media profiles and posts private. Scammers will trawl social media to discover their victims and find information that they can use to build a relationship with you. Don't accept friend requests or DMs from people you don't know personally.
● Be suspicious of requests from someone you've met on the internet. Scammers will often ask for money via wire transfers or reload cards because they're difficult to reverse.
● Be wary of any email or DM you receive from someone you don't know. Never click on a link or download an attachment from an unusual email address.
● If you believe you have been a victim of romance fraud, report incidents to your bank and to Action Fraud. There is no shame in doing so.