£1m of cryptocurrency scams reported to Santander monthly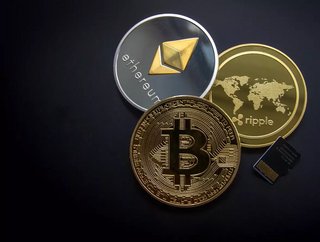 Around £1 million-worth of cryptocurrency scams are being reported to Santander UK by its customers each month, each with an increase in value.
Around £1 million-worth of cryptocurrency scams are being reported to Santander UK by its customers each month.
The bank said it has recently seen an increase in the value of such cases, which can involve a fraudster taking over a victim's computer and freezing them out of their accounts.
Customers may see adverts online for cryptocurrency investment "opportunities", or be introduced to them by other social media users, and adverts can appear to be endorsed by celebrities.
After sharing their contact details, victims are then offered "high returns" and they may be put under pressure to invest.
The customer may then be told to download software to support them opening cryptocurrency accounts. The remote access software gives the fraudster full access to the computer.
After the victim has opened cryptocurrency accounts and deposited money, the fraudster takes over and freezes the customer out of their account.
Santander said those affected should tell their bank immediately and if they have downloaded software they should turn off and unplug their computer and not use it until the software has been removed and the computer checked by a technician.
Chris Ainsley, Head of Fraud Control at Santander UK, said: "We're seeing more and more cases where fraudsters use complex cryptocurrency jargon, high pressured sales tactics and fake celebrity endorsements, along with the promise of significant rewards, to lull people into a false sense of security.
"Now more than ever, it's so important to take the time to research where your money is going before you make a payment. If you don't, you risk simply never seeing it again."
In one case, a customer named Ms C had been following someone on social media who dealt with crypto investments. She messaged the user and asked for help with investing. She was told where to send her money and over three weeks she transferred £3,200 to two accounts.
She did not receive any official documentation that referenced crypto assets or trading. She received another request to transfer money to another account under a different name but queried the payment.
Shortly after this, the social media account was deleted, and she was unable to contact the person further. She then attempted to contact the trading platform directly but was told it had no accounts under her name.
When Santander attempted to recover the funds for Ms C, it was informed that all the transfers had been spent by the recipients within an hour of the payments being made.
Thomas Cattee, Head of White-Collar Crime at Gherson Solicitors says: "Crypto prices appear to be increasing again.  However, reports on the increase of crypto fraud and scams have also been on the up. The recent news from Santander makes for shocking reading. This follows on from a recent worrying article by Action Fraud entitled "Cryptocurrency fraud leads to millions in losses so far this year". 
"Perhaps reassuring is the FCA's recently launched £11 million five-year campaign called InvestSmart, targeting inexperienced investors. This welcome and timely intervention sees the FCA's stated aim to target individuals online and through social media and comes at a time when people are also spending increasing time online (partly due to the recent pandemic). 
"So what can individuals do to try and avoid such scams?  Well to identify and avoid such crypto scams individuals would be advised to heed Action Fraud's advice, including to be wary of online and social media adverts promising high returns, to check any firm against the FCA Register and the FCA warning list and, finally, the old adage that if something sounds too good to be true, then it probably is! Further, individuals who fear that they have been the victim of a fraud or scam would be well advised to consider taking legal advice."