Salt Security raises $70 million in Series C funding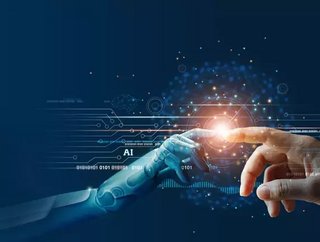 Using machine learning and AI, the company's platform protects the programming interfaces that form the core of every modern application.
Application programming interface (API) security company Salt Security has secured $70 million in Series C funding. It plans to use the funds to expand its global operations for R&D, sales and marketing, and customer success. To date, Salt Security has raised $131 million, $120 million of it in the last year. 
The round was led by private equity investor Advent International through Advent Tech, with participation from Alkeon Capital and DFJ Growth. Existing investors Sequoia Capital, Tenaya Capital, S Capital VC, and Y Combinator also participated in the round, the Israeli company said. 
Salt Security's CEO and Co-Founder Roey Eliyahu says: "Several recent high-profile API security incidents have forced organisations to recognise that their existing protections cannot prevent API attacks or handle the scale and complexity of today's API-driven applications.
"This new round of funding will help us increase our rate of innovation and businesses in more regions securely adopt APIs to foster their own innovation."
According to Salt Security, APIs have proliferated as part of digital transformation, cloud migration, and application acceleration initiatives and API security incidents have risen in tandem as attackers realise APIs are fruitful and lucrative to target.
Salt Security protects the APIs that form the core of every modern application. Its API Protection Platform is the industry's first patented solution to prevent the next generation of API attacks, using machine learning and AI to automatically and continuously identify and protect APIs. Deployed in minutes, the platform learns the granular behaviour of a company's APIs and requires no configuration or customisation to pinpoint and block API attackers.
"The rapid proliferation of APIs has dramatically altered the attack surface of applications, creating a major challenge for large enterprises since existing security mechanisms cannot protect against this new threat," says Bryan Taylor, Managing Partner and Head of Advent's technology team in Palo Alto. "We continue to see API security incidents make the news headlines and cause significant reputational risk for companies." 
"APIs are at the heart of all our application innovation today," says Mike Towers, CISO, Takeda Pharmaceuticals. "As attackers have turned their focus on APIs, we must ensure the data and services our APIs connect remain protected."