Secure Thingz and Hi-Lo partner to address cyber security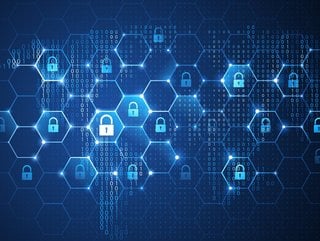 Secure Thingz and Hi-Lo Systems have partnered to address cyber security-centric programming and provisioning services across the Asia Pacific region
Secure Thingz, a global domain expert in device security, embedded systems, and lifecycle management, has partnered with Hi-Lo Systems, a global leader of device programming services and technologies.
The new partnership will deliver secure programming and provisioning services across the Asia Pacific region, enabling customers to address the recently published Consumer IoT Security Statement of Support.
"We are excited to partner with Secure Thingz to integrate their advanced security technology into our device programming machines," said Max Huang, Chairman of Hi-Lo Systems. "Delivering the promise of an enhanced secure supply chain is critical to all of our customers, both for our programming machines and for our programming service centers across the region."
Implementing security to mitigate risks
Through the World Economic Forum's Council of the Connected World, Secure Thingz recently joined forces with a large number of organisations to build consensus around IoT security.
The new Consumer IoT Security Statement of Support states five key capabilities for setting a baseline for consumer IoT security, adding cyber risks to the top demonstrating that cross-border cyber-attacks, misinformation, and the growing inequality between those who have access to digital services and those who don't are among the most serious medium- and short-term risks facing governments and businesses.
Specifically, threats such as ransomware and nation-state attacks will continue to increase as organisations become more reliant on technology. To inhibit these cyber-attacks and mitigate risks, it is critical that devices are manufactured with secured foundations and protected supply chains.
Protecting supply chains with security measures
Secure Thingz was founded in 2016 by industry experts, bringing together deep knowledge of security, IoT and embedded systems. Since 2018, the company is part of IAR Systems Group AB, the world-leading provider of software tools and services for embedded development. Secure Thingz is focused on delivering advanced security solutions into the emerging industrial Internet of Things, critical infrastructure, automotive and other markets.
Since 1983, Hi-Lo has been devoted to providing comprehensive programming solutions. Affirming its leading position in the industry, Hi-Lo keeps innovating itself to solve new issues in the world of IoT─Intellectual hacking and theft. Customers from various industries have relied on Hi-Lo's comprehensive secure programming solutions shielding against all kinds of threats, and thus prospered strongly without worries.
The European Union Agency for Cybersecurity mapping on emerging supply chain attacks recently found 66% of attacks focus on the supplier's code. Supply chain attacks have been a concern for cybersecurity experts for many years because the chain reaction triggered by one attack on a single supplier can compromise a network of providers. Malware is the attack technique that attackers resort to in 62% of attacks.
According to the new ENISA report - Threat Landscape for Supply Chain Attacks, which analysed 24 recent attacks, strong security protection is no longer enough for organisations when attackers have already shifted their attention to suppliers.
"The strengthening of the supply chain to protect valuable intellectual property, inhibit counterfeiting and overproduction, plus the ability to inhibit malware injection, is critical in building modern supply chains," said Haydn Povey, CEO of Secure Thingz. "The partnership between Secure Thingz and Hi-Lo Systems is another step forward in our vision of Security Made Simple."