SEON: 9 ways you could unknowingly have committed fraud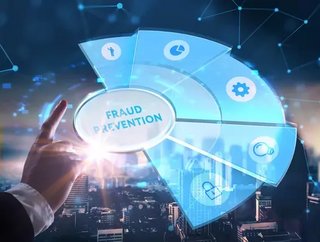 Fraud is on the rise, but it is not just hardened criminals who are responsible, fraud prevention company SEON shares some interesting insights.
Fraud is on the rise, but it is not just hardened criminals who are responsible for the increase. In the UK, fraud is defined by the police run service Action Fraud as using trickery to gain a dishonest advantage, often financial, over another person. Committing fraud can lead to up to 10 years in prison. However, according to research, one in seven adults have committed fraud.
Fraud prevention company, SEON's CEO and Founder Tamas Kadar says: "It may be surprising to know all the ways you could have unknowingly committed fraud. While some people may have made a genuine mistake and accidentally committed fraud, others are looking for financial advantage and gain. 
"While it's understandable that consumers would like to take every advantage they can when using a service, there is a line that shouldn't be crossed. Most people don't understand that the more people trying to play the system, the more prices will increase for everyone, as businesses have to adjust to cover their losses. At the end of the day, ecommerce is about trust, so it's in everybody's best interest to play fair."
Kadar has put together 9 ways we may have unknowingly committed fraud:
Fronting 
Fronting is usually employed by parents looking to get their children cheaper car insurance. The practice is when a person, usually a more experienced driver, lies about being the main driver of a vehicle in order to reduce their car insurance quote. 
While this may seem like a little white lie, it could have dire consequences, including a criminal record. 
Friendly Fraud
Friendly fraud sees a cardholder file a chargeback against a transaction made on their account, sometimes with the explicit knowledge that they or someone at the delivery address received the goods, to receive the product and a refund.
As with everything, there are times when a genuine mistake has taken place and in this instance, friendly fraud occurs.
Chargeback Fraud 
Chargeback fraud and friendly fraud are often mistaken for one another, however, the key differentiator comes from the intention of the buyer; in chargeback fraud, the cardholder is operating under malicious intentions.
An example of this would see a cardholder authorize a card-not-present transaction for an order online then file a dispute on the payment in an attempt to get their money back as well as their goods for free.
Streaming Service Free Trial Abuse
It is usual practice for pay online services to provide a free trial period for new potential customers. However, there is a rise in free trial abuse. 
Free trial abuse is exactly how it sounds, people using multiple email addresses to sign up for the free trials offered by companies, such as streaming services, and getting the services' content for free. 
While free trial abuse isn't "technically" a crime, it goes against the companies terms and conditions you agree to when signing up. 
Multi-Accounting 
As competition for consumer spending heats up, more businesses are relying on incentives or special promotions to entice new customers. But some consumers are taking advantage of these offers. 
Similar to free trial abuse, multi-accounting is where users create a second account on a service to claim incentives such as sign up offers and discounts.
Bonus Abuse
Online betting and gambling operators often use bonuses as a way to entice customers. Bonus abuse is not limited to creating multiple accounts and involves individuals abusing VIP, loyalty and sign up bonuses through arbitrage by placing multiple bets using the bonus. 
Deshopping 
Deshopping is when buyers purchase items of clothing with the intention of wearing the products before returning them for a full refund.
Companies have started cracking down on this type of fraudulent activity, with the likes of ASOS, who offer free returns, changing their policy in a bid to deter "serial returners" from its website. 
Money muling
The act of 'money muling' is where a bank account holder allows criminals to use their bank account, in order to make the funds more difficult to trace, in exchange for a share of the money. 
Even if you're unaware that the money you're transferring was illegally obtained, you have played an important role in fraud and money laundering, and can still be prosecuted. It is important that you never give your financial details to someone you do not know and trust.
Benefit Fraud
The definition of benefit fraud is when "someone obtains state benefit they are not entitled to or deliberately fails to report a change in their personal circumstances."
It is important to ensure if you are receiving state benefits that you report any changes in your circumstances, even if you aren't sure they need to know, it is best to double-check or you could be at risk of committing fraud and losing your benefits.