TAG Cyber: Creating cyber security research and analysis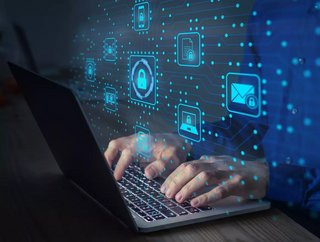 After announcing a new headquarters, we take a look at TAG Cyber and how it aims to provide industry analysis to help companies of all sizes
TAG Cyber is a trusted cyber security research analyst firm, providing unbiased industry insights and recommendations to security solution providers and Fortune 100 enterprises.
Founded in 2016 by Dr. Edward Amoroso, former SVP/CSO of AT&T, the company offers in-depth research, market analysis, consulting, and personalised content based on hundreds of engagements with clients and non-clients alike—all from a former practitioner perspective.
Supporting industry research and analysis 
In 2017, TAG Cyber was just one person – Ed Amoroso, but since then the team has grown as they continue to add experts to support customers. 
The company's objective is: To democratise world-class cyber security industry research and analysis. They do this through our industry market reports, social media content, technical articles, entertaining videos, talk and interview shows, career support tools, and Charlie Ciso cartoons. 
The company has just announced it is opening its new world headquarters in the Battery Park section of Manhattan at 45 Broadway. The new office will support TAG Cyber's Research as a Service (RaaS) platform development, all executive services, and major sales operations. TAG Cyber's video production studio is also part of the new facility.
 
Providing on-demand services
"..We believe that the large research analyst firms with their high fees, slow response times, and disagreeable terms must be replaced today by a more flexible, SaaS-style capability. That's what we do at TAG Cyber. We are in the business of serving customers by replacing their broken relationship with the old, traditional analysts with something much better," said Dr. Edward Amoroso, Founder and CEO of TAG Cyber. 
Focusing today on cyber security, TAG Cyber provides its on-demand advisory and support in over 140 different areas of information and data protection including identity and access management (IAM), cloud security, DevSecOps, application security, network security, and governance, risk, and compliance (GRC). TAG Cyber's full-time researchers interview over 700 commercial vendors each year and maintain detailed information on 3500 active vendors.
 
Increasing cyber-attacks and demand for insights
In 2021, the frequency and scale of cyber attacks have increased and touched businesses and critical infrastructure ranging from hospitals to power plants. Amid the growing intensity and risks associated with these threats, the need for research and insight from leading experts is becoming more important as enterprises, governments, and individuals seek to stay one step ahead and protect against the damage they can inflict on vital systems, according to TAG Cyber.
Earlier this year it released a report which addresses these demands, offering interviews with industry leaders and perspectives on pressing issues in cyber security, such as data breaches, identity and vulnerability management, and many others.