Talon Cyber Security joins Microsoft startup programme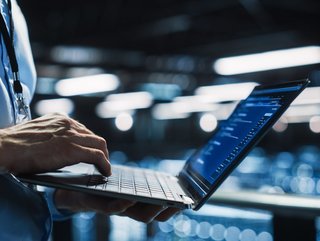 By being selected for Microsoft for Startups, Talon Cyber Security hopes to drive adoption of its secure enterprise browser
Talon Cyber Security, provider of an enterprise browser that was designed to secure and enable hybrid work, has been selected as a partner for Microsoft for Startups, a global programme dedicated to accelerating the trajectory of high-potential startups.
Microsoft for Startups is a global programme dedicated to helping startups successfully scale their companies. As a member, Talon will receive access to Microsoft technology, mentorship and business support.
"Talon is proud to be working with an established leader like Microsoft as we continue to aggressively scale to meet the demand for our secure enterprise browser," said Ofer Ben-Noon, co-founder and CEO, Talon Cyber Security.
"Our goal is to make security for the future of work simple by enabling secure access for managed and unmanaged devices, and the feedback we have received from the world's largest brands has been amazing. As we continue to gain traction, it is incredible to have the support of a true industry giant like Microsoft."
Helping customers simplify security
With the increased adoption of SaaS and remote work, the browser has become employees' main workspace. By securing it you can turn a potential security blind spot into an advantage – achieving complete visibility into online user behaviour.
The TalonWork browser acts as the first line of defence and control point for enterprise security, while reducing complexity and cost according to the company. Customers can leverage TalonWork to gain visibility into and secure SaaS applications, web activity, managed devices and unmanaged devices.
"Talon's mission to help its customers simplify security programmes for distributed workforces is a great fit for the programme," said Jeff Ma, Vice President, Microsoft for Startups, Microsoft. "We look forward to helping Talon deliver their innovative solution to our joint customers."
Talon leverages Microsoft's infrastructure to facilitate seamless, real-time collaboration among its global team that enables it to deliver exceptional service to its customers. Talon won the Innovation Sandbox Contest at RSA Conference 2022, a prestigious competition where 10 industry leaders battle for the title of "Most Innovative Startup" each year.