TMF invests $5.6m in USAID to reduce cyber risk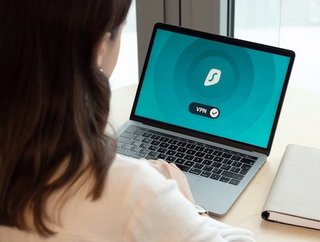 The Technology Modernisation Fund says the investment in USAID will extend and enhance security controls throughout its distributed network.
The Technology Modernization Fund (TMF) has invested $5.6m in the US Agency for International Development (USAID) to help reduce the cyber risks associated with the agency's global mission and improve the user experience for its workforce.
The investment will extend and enhance security controls throughout USAID's distributed network, providing a greater degree of protection for the agency's cyber assets and improving the work experience of 13,000+ end users around the world. TMF says this will be accomplished by consolidating identities, modernising authentication, providing password-less technology and expanding the agency's secure work for "anytime, anywhere" access. Advancing the development timeline, USAID anticipates over 50% of its users will be transitioned to a new identity management system by the financial year of 2024.
USAID's Paloma Adams-Allen, Deputy Administrator for Management and Resources says: "TMF funding will allow USAID to accelerate its zero trust initiative across an 'anytime-anywhere' organisation of over 13,000 end users worldwide, improve customer experience, and reduce mission risks as it helps execute the Administration's foreign assistance and development priorities."
The investment is part of a raft of initiatives from TMF that will modernize services, improve customer experience, and strengthen cybersecurity. A further investment in the Department of Labor (DOL) will help to modernise how employers access permanent labor certification services, and will create a more seamless visa processing experience. With TMF support, AmeriCorps will replace a 20-year-old system with a new integrated system that allows the agency and its partners to better focus on serving local communities.
Stephen Gates, Security Evangelist at global a global software security company Checkmarx celebrates the importance of modernisation, particularly in software-based services.
"Both AmeriCorps' CEO Michael Smith and TMF's Board Chair and Federal CIO Clare Martorana seem to understand the importance of modernisation, especially in the realm of software-based services," he says.
"Today, organisations worldwide must modernise through software, which must be secured during the development process. Otherwise, vast sums of money will be spent on trying to protect vulnerable software. It's time to get ahead of the game and secure the software that the world runs on during development."
All agencies plan to repay the TMF in alignment with repayment guidelines by the end of the financial year of 2028. These latest actions bring the total of TMF investments to 29 ongoing projects, with well over half a billion dollars now invested.