Top 10 CISOs from Fortune 500's best known names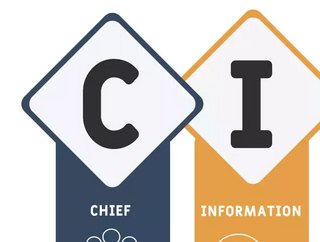 Being entrusted with the role of CISO for some of the leading global brands is no small undertaking. We explore the who's who of CISOs.
The Fortune 500 name is synonymous with business success. The 500 corporations on this year's list generated $13.8 trillion in revenue, or two-thirds of the US economy. We take a closer look at the CISO movers and shakers across a range of sectors from the list, the individuals, their backgrounds and what makes them tick! 
Jerry Geisler, CISO at Walmart
A US Marine Corps veteran and all round smart guy! Highly educated with accreditation from the likes of the Harvard Kennedy School (Cybersecurity & Policy) and Carnegie Mellon University (CISO Institute). Jerry Geisler serves as the senior vice president and CISO of Walmart's global Information Security department. His responsibilities encompass data security not only for Walmart's 220 million customers but also its 2.3 million associates . An avid supporter of the industry, Jerry and his team actively support several local and national programmes to encourage and promote the inclusive development of the next generation of technologists and security practitioners.
Stephen Schmidt, CISO at Amazon.com 
Schmidt's duties at Amazon's Web Services (AWS) include leading product design, management and engineering development efforts focused on bringing the competitive, economic and security benefits of cloud computing to business and government customers. Prior to joining AWS, Schmidt had an extensive career at the Federal Bureau of Investigation (FBI), where he served as a senior executive. His responsibilities at the FBI included a term as acting Chief Technology Officer, Section Chief responsible for the FBI's technical collection and analysis platforms, and as a Section Chief overseeing the FBI's Cyber Division components responsible for the technical analysis of computer and network intrusion activities.
Saša Zdjelar, CISO at ExxonMobil Corporation 
In the words of the man himself: "Taking ideas from incubation to commercialisation, developing a vision, articulating a strategy and then building the necessary coalition of support to execute, is where my background and experience are best put to use." Exxon has carved a successful career as a business, technology and security professional with over 20 years of experience leading global teams.  
George Stathakopoulos, CISO at Apple
George Stathakopoulos is a highly experienced Vice President of Information Security with a demonstrated history of working in the consumer electronics industry. Skilled in scalability, enterprise software, culture change, online services, and vulnerability assessment. He also has a strong military and protective services background with a Bachelor's degree focused in Computer Science from Portland State University.
Chandra McMahon, CISO at CVS Health
As CISO at CVS Health, McMahon leads Global Security and is responsible for protecting the company from cyber threats and driving the CVS mission of helping people on their path to better health. CVS Health's presence in communities across the country is uniquely positioned to understand health care needs. To make that happen, the team's mission is to protect the information entrusted to them by patients, customers and colleagues with best-in-class IT infrastructure and continuous innovation.
Robert Booker, CISO at UnitedHealth Group 
Booker has held his position at UnitedHealth Group for over 13 years after a successful career working with organisations such as BT Americas, Medical college of Georgia and the US Navy. During his time at BT Americas Booker was responsible for the management of information security and compliance activities for BT's managed network services programme.
Michael McNeil, CISO at McKesson
McNeil is a leader with extensive business experience. He is known for getting the job done and making the tough decisions, while enabling those that work with and for him to grow and reach their potential. McNeil is passionate about ethical business practices and his past experience includes working for organisations including Philips, Medtronic, Liberty Mutual, Pitney Bowes, Reynolds & Reynolds, Johnson & Johnson and AT&T. 
Phil Venables, CISO at Google Cloud
Venables is a specialist in information and cyber security, cloud services, enterprise risk, technology risk and business resilience with significant experience in multiple industries and multiple geographies, from in-depth engineering to board-level management. Phil sits on several advisory boards including The President's Council of Advisors on Science and Technology and is a board member of HackerOne.
Patrick Milligan, CISO at Ford Motor Company 
Milligan is a globally experienced executive driving the enterprise vision, strategy and information of the business and ensuring the technology assets are appropriately protected. In his present role,  Milligan leads cyber security spanning Enterprise, Cloud and Vehicle & Mobility within Ford's Information Technology Division. He is accountable for $100M+ of operating budget.
Christopher Lucas, CISO at Chevron
Lucas is a cybersecurity veteran. He has considerable leadership in information security, intelligence, and information technology experience. He's worked across the board for the military (US Navy), government (US Department of State), a start-up (iSIGHT Partners), and now for a Fortune 500 Company (Chevron).