Top 10 Cyber security companies preventing attacks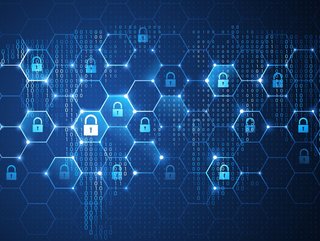 We take a look at the top 10 cyber companies helping to prevent cyber attacks in 2022
The global cybersecurity industry is big business. An increasing awareness of cyber threats has led to a rising investment in cybersecurity infrastructure worldwide. We take a look at the top 10 cyber companies to watch in 2022.
London-based Tessian uses AI to construct customisable email filters that can detect and eradicate suspicious activity both inbound and outbound. With a real-time dashboard, Tessian's users can keep track of their organisation's integrity instantly. Founded in 2013, Tessian is backed by renowned investors like March Capital, Sequoia, Accel, and Balderton.
Darktrace is a British-American information technology company that specialises in cyber-defence. The company was established in 2013 and is headquartered in Cambridge, England and San Francisco, United States. It is listed on the London Stock Exchange and is a constituent of the FTSE 250 Index. Developed by Mathematicians, Darktrace is a world leader in Autonomous Cyber AI. Darktrace uses self-learning AI to detect and neutralise threats across networks, Cloud and IoT. Darktrace's solutions have helped thousands of companies in a wide range of industries fight cyber threats in real-time.
Fortinet is an American multinational corporation headquartered in Sunnyvale, California. It develops and sells cybersecurity solutions, such as physical firewalls, antivirus software, intrusion prevention systems and endpoint security components. The Fortinet Security Fabric platform secures many of the largest enterprise, service provider, and government organisations around the world. Its AI-based product, FortiWeb, is a firewall that utilises machine learning and two layers of statistical probabilities to detect threats with unrivaled accuracy.
Crowdstrike provides cloud-native endpoint protection software. Its platform, Falcon, goes beyond simple threat detection by automatically investigating anomalies removing the guesswork from threat analysis. Crowdstrike counts three of the 10 largest global companies by revenue among its clients. The company was founded in 2011 and is headquartered in Austin, Texas.
Formerly known as Symantec Corporation, NortonLifeLock is an American software company headquartered in Tempe, Arizona. The company provides cybersecurity software and services. NortonLifeLock is a Fortune 500 company and a member of the S&P 500 stock-market index. The company also has development centers in Pune, Chennai and Bangalore.
FireEye is a privately held cybersecurity company headquartered in Milpitas, California. It has been involved in the detection and prevention of major cyber attacks and provides hardware, software, and services to investigate cybersecurity attacks, protect against malicious software, and analyze IT security risks. Founded in 2004 FireEye believes that a combination of hands-on expertise combined with innovative technology such as AI is the best way to protect its customers.
Silicon Valley's Bitglass was formed in 2013 by a team of industry veterans with a history of innovation. Its Total Cloud Security Platform boasts the world's only on-device secure web gateway with zero-trust network access to secure any interaction. In 2020 Bitglass was named a Leader in the Gartner CASB Magic Quadrant for the third consecutive year. The company is backed by Tier 1 investors.
Bugcrowd is an award-winning crowdsourced cybersecurity platform that evolves with emerging threats to help organisations secure innovation sooner. Bugcrowd was founded in 2011 and by 2019 it was one of the largest bug bounty and vulnerability disclosure companies on the internet. In March 2018 it secured $26 million in a Series C funding round led by Triangle Peak Partners. Based in San Francisco, Bugcrowd enables organisations to rapidly uncover and fix vulnerabilities before they interrupt business.
Palo Alto Networks is an American multinational cybersecurity company with headquarters in Santa Clara, California. Its core products are its platform that includes advanced firewalls and
cloud-based offerings that extend those firewalls to cover other aspects of security. Palo Alto Networks was created in 2005, today it boasts over 85,000 worldwide customers in over 150 countries and a revenue of $4.3bn. Palo Alto Networks is headed by Nikesh Arora who joined as chairman and CEO in June 2018. Before joining Palo Alto Networks, Nikesh served as president and chief operating officer of SoftBank Group Corp. Prior to that, he held a number of positions at Google, Inc. and T-Mobile International.
The McAfee Corporation is an American global computer security software company headquartered in San Jose, CA. Purchased by Intel in February 2011 to become part of its Intel Security division, McAfee is a worldwide leader in online protection. It's key attributes are to focus on protecting people, not their devices. The cybersecurity business boasts over 108m customers in 182 countries worldwide. McAfee's suite of products include its antivirus software that can be used to scan PCs for viruses and protect them in real-time detecting all kinds of malware, such as ransomware, spyware, cryptojackers, adware and more. McAfee is valued at US$8.6bn.