UK's £10.1bn cyber sector sees record levels of investment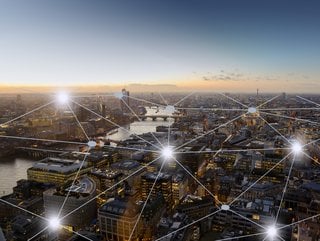 The Department for Digital, Culture, Media and Sport (DCMS) has revealed the total revenue generated by the UK's cyber sector was up 14% last year
The UK's 1,800 cyber security firms generated a total of £10.1bn in revenue in the most recent financial year, a 14% increase from the previous financial year, says the Department for Digital, Culture, Media and Sport (DCMS) Annual Cyber Sector Report.
The sector contributed around £5.3 billion to the UK economy in 2021, rising by a third on the previous year from £4 billion – the largest increase since the report began in 2018.
DCMS also found that employment across the industry rose by 13% with more than 6,000 new jobs created, opening up new opportunities for people up and down the UK to join the sector and share its wealth. This brings the total number of people working in cyber in the UK to 52,700.
Strengthening as a 'global cyber power'
UK-registered cyber security firms attracted record levels of external investment, with more than £1 billion secured across 84 deals by companies including Bristol-based Immersive Labs, which raised £53.5 million, and London-headquartered Tessian which secured more than £52 million in funding.
Digital Secretary Nadine Dorries said: "Cyber security firms are major contributors to the UK's incredible tech success story. Hundreds of British firms from Edinburgh to Bristol are developing and selling cutting-edge cyber tools around the world that make it safer for people to live and work online.
"We are investing in skills training and business initiatives to help the UK go from strength to strength as a global cyber power and open up the sector to people from all walks of life."
Investing in cyber skills and startups
The DCMS said the UK had clearly established itself as a world leader in areas such as network security technology, threat monitoring and professional services, and more than 300 UK-based security firms now have a presence abroad, mostly in the US and Europe. Foreign-headquartered security companies also continue to be attracted to the UK market, with US-based firms representing 10% of UK-based cyber companies.
The government's National Cyber Strategy is supporting UK firms to grow and scale-up through a number of schemes including the National Cyber Security Centre Startups and CyberFirst bursary schemes, the. London Office for Rapid Cyber security Advancement, and the Cyber Runway programme
The DCMS has launched a number of skills initiatives including the Cyber Explorers youth programme and skills bootcamps. It is boosting careers in the cyber workforce by supporting new apprenticeship standards and helping to standardise the professional cyber security landscape with the new UK Cyber Security Council.