Virtual Hackathon for autonomous agricultural vehicles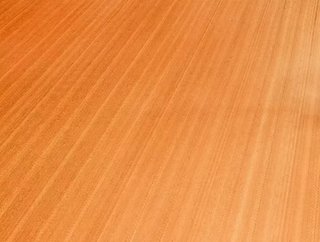 Agri-Epi centre and Hands Free Farm will be running a virtual hackathon event this September for autonomous drones and agricultural vehicles.
With the growing threat to safety and security posed by cybercrime Agri-EPI Centre in partnership with Hands Free Farm will be running a virtual hackathon this September to address some of the issues faced by the sector.
While the advancement of autonomous farm vehicles offers new economic and environmental benefits, their future growth also presents the new challenge of ensuring unmanned machines pose no risk to farmers, and the public crossing their land. The hackathon will look at some of the challenges raised by the new technology.
Hands Free Farm's 35-hectare plot uses automated machines to grow, tend and harvest crops autonomously, without operators in the driving seats or agronomists on the ground. To ensure the rate of adoption can keep pace with the rate of innovation, the safety, security and reliability of new technologies must be guaranteed.
Clive Blacker, Head of Arable Produce at Map of Ag, and Hands-Free farm lead partner, Precision Decisions said: "Safety is paramount to any solution and cannot be taken for granted. The diverse nature of agriculture and robotics operating in off-road and on-road environments poses many challenges, not just dealing with the structure of the rules of the road but the unconventional unstructured field work and environment causes many unpredictable challenges to the safety of robotics.  The aim of our challenge is to bring great ideas from any background to agriculture that could support robotic safety in agriculture with the opportunity to test the ideas in a real robotic farm"
The Hackathon invites developers from a range of disciplines, such as robotics, artificial intelligence, machine learning, the Internet of Things, drones, computer vision and more to "hack" a safety solution for unmanned machinery. The winning Hackathon teams will be offered a unique opportunity to implement their technology on the Hands-Free Farm, connecting them with expertise and experience to further develop their solution.
Kit Franklin, Senior Agricultural Engineer, Harper Adams University and principal investigator said: "It's about making autonomous machines a really safe, secure system that farmers feel comfortable with, the public can feel comfortable with and the legislators and insurers can feel comfortable with,"
Enhancing the safety and security of autonomous agricultural vehicles is the core focus of this year's Agri-EPI Centre Hackathon. This spans a range of technological hazards such as collision avoidance, human supervision and detecting both humans and animals traversing operational fields.
High-tech, high-value equipment and machinery must also be secure against the threat of theft and tampering, while the GPS systems and other software are at risk of cyber attack and data breaches.
The Agricultural Robots Market is projected to grow to USD 20.6 billion by 2025 and it is expected to grow at a CAGR of 22.8% during the forecast period. Growing agricultural automation owing to a decline in the number of skilled labour (as indicated by the growing median age of farmers) and increasing affordability of IoT and GPS technologies is driving the growth of the market.