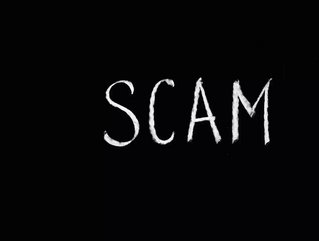 With more and more people falling foul to the fixed-rate bond scam, we look at what it is and why it is so rife in the current climate.
Tech and finance scams are incredibly rife in the current climate, and another that people are falling foul of is a fixed-rate bond scam.
The fixed rate bond scam is enticing people to open fraudulent and fake accounts with much higher interest rates. Criminals are promoting popular savings accounts such as fixed-rate bonds and ISAs on fake, or cloned, websites in order to steal money and sensitive information from would-be savers.
A fixed-rate bond scam is usually a new website promoting popular savings products - some that look too good to be true. This website may look legitimate and contain all of the information you expect to see usually, including tips and incentives. It will look like something that you would expect to see from a financial services company, even if you haven't heard of the company's name before.
Fraudsters are often found to clone or copy the website of an existing bank or financial company. They will use the company name within the URL, and use the same logo, font, and branding across the website, to dampen down your suspicions and the fraud company will promote fake rates and fake products across the fake site. 
Recent scams
Aberdeen Standard Investments (ASI) is just one of the asset managers to be impersonated in a sophisticated 'fixed-rate bond' scam targeting retail investors. Consumers were contacted by fraudsters after putting their details into lead generation sites online.
In an email sent from '[email protected]', the fraudsters attached a prospectus for 'ASI fixed-rate high yield bonds' that promised a 'guaranteed fixed rate of return' for a minimum lump sum investment of £50,000.
The attached brochure looked and felt identical to other genuine ASI literature, and even included pages from literature related to ASI's Global High Yield Bond fund such as a quote from ASI's head of fixed income Craig MacDonald.
Financial Conduct Authority views on scams of this nature
According to the Financial Conduct Authority (FCA), fraudsters are increasingly using the details of well-known firms it authorises 'to try to convince people that they work for a genuine, authorised firms'.
They may use the name of the genuine firm, the firm reference number given by the FCA, or other details such as the firm's logo or real address. However, details such as phone numbers and emails are usually slightly different.
Kevin Mountford, Co-Founder of savings provider Raisin UK, says "these scams are getting harder and harder to notice". "Fraudsters are getting smarter, they can make a URL page look neat, they can make website graphics just as good as the actual website, but, as a consumer, it's getting harder to spot."
Speaking at the recent City & Financial Global - FCA Investigations & Enforcement Summit, Mark Steward, Executive Director of Enforcement and Market Oversight at the FCA said: "The FCA has a substantial role to play in preventing harm to consumers from unauthorised activities and it has made improvements to address scams as they are happening.
"An online investment scam is cheap and easy to manufacture, which means ads can be manufactured on an industrial basis. The same person or group may use different guises. False addresses and identities are very common which means scammers are operating anonymously. Many sites emanate from overseas locations using fake UK addresses though often using what looks like a genuine UK telephone number," he said.
"Because of the way the search engines provide algorithmically personal search results, scammers target victims in the same way legitimate advertisers find customers. Despite the red flags, investors remain highly vulnerable to too good to be true investment proposals. In some cases, there is no investment proposition, suggesting such sites exist to harvest personal information from financially vulnerable consumers, in all likelihood for sale to other scammers, potentially for use in push payment frauds, " he added. "Despite the increased reporting of fraud, fraud remains largely under-resourced by law enforcement with less than one per cent of police resources devoted to fraud."