Which shopping sites collect the most data from users?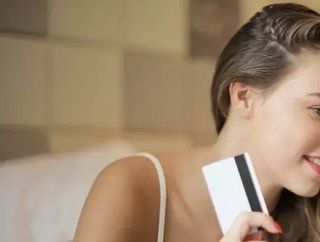 VPNOverview has analysed the top shopping sites' privacy policies, finding out how much data they collect and what they do with that data.
As Black Friday and Cyber Monday approaches, VPNOverview has launched new research revealing the shopping sites that collect the most data from their users. 
VPNOverview analysed the complicated privacy policies of 10 popular Black Friday online shopping sites, to see how much data they collect from their customers, as well as what it includes.
Its findings highlighted Amazon as the number one site for collecting data - including 60 elements of private information about its customers. This includes Alexa voice recordings, any of its customer's friends' emails and even credit history information from credit bureaus.
AO was the second worst, collecting 38 pieces of data from its customers, followed by John Lewis who collected 31.
VPNOverview wanted to see what type of data these sites were collecting, and to what extremes they are taking it. Revealing exactly what their privacy policies said, the VPN experts created a detailed table to help you check what some of your favourite shopping sites know about you - even down to your financial status.
VPNOverview's David Janssen said: "We know that these savings are tempting, and when you're in the comfort of your own home, it's easy to forget about the dangers of online shopping.
"Keeping your personal information private is becoming increasingly difficult in the current technological era, but Black Friday and Cyber Monday deals are never a reason to be lax.
"Stay safe online and follow our tips, and don't just tick boxes to get to the savings quicker - take your time to read what you're signing up to and whether you are dealing with a reliable retailer that upholds privacy standards."
Overall Count (Highest to Lowest): 
Amazon: 60

AO: 38

John Lewis: 31

Currys: 29

ASOS: 20

Argos: 19

Dyson: 18

Boots: 10

Netaporter: 10

Very: 9
About VPN Overview
VPNOverview.com is an online information source on cybersecurity and online privacy. Launched in 2014, it has now grown into a leading range of international VPN websites covering all aspects of online privacy, cybersecurity and internet freedom.