AWS acquires encrypted messaging platform Wickr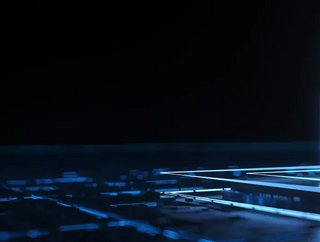 Amazon Web Services has acquired encrypted messaging app Wickr in a move that aims to support the shift to hybrid work environments
Amazon Web Services (AWS) has acquired Wickr, which develops secure, end-to-end encrypted communication technology. 
Stephen Schmidt, vice president, and CISO at AWS, said in a blog that with the move to a hybrid work environment due in part to the pandemic, and that companies and government agencies have a growing desire to protect their communications across multiple remote locations.
"Wickr's secure communications solutions help enterprises and government organisations adapt to this change in their workforces and is a welcome addition to the growing set of collaboration and productivity services that AWS offers customers and partners," Schmidt said.
Financial terms were not disclosed in the short announcement. Wickr had raised just under $60 million in funding, according to PitchBook data. Meanwhile, AWS posted revenues of $13.5 billion last quarter, up 32% year-on-year, with a net income of $8.1 billion.
The acquisition of Wickr will allow AWS to enhance its portfolio with secure, end-to-end encryption communications and expand its reach into the enterprise and government sectors, said Raul Castanon, senior research analyst for S&P Global Market Intelligence's 451 Research.
In a notice on its website, Wickr said: "From our founding ten years ago, we have grown to serve organisations across a wide range of industries, all over the world. Together with AWS, we look forward to taking our solutions to the next level for our customers and partners."
What is end-to-end encryption?
End-to-end encryption (E2EE) is a method of secure communication that prevents third parties from accessing data while it's transferred from one end system or device to another.
In E2EE, the data is encrypted on the sender's system or device, and only the intended recipient can decrypt it. As it travels to its destination, the message cannot be read or tampered with by an internet service provider (ISP), application service provider, hacker, or any other service.
For example, if a chat app offers end-to-end encryption, only you and the person you're chatting with will be able to read the contents of your messages. If you have a conversation over a messaging app that isn't end-to-end encrypted—like Facebook Messenger—you know that the company sitting in the middle of the conversation can see the contents of your communications.
Privacy is extremely important, and perhaps even more so over the past year with more and more people using online services to communicate. The move to hybrid working means that increasing protection and security on systems is required so that important data/information is kept safe.