Guardio: Taking a different approach to protect online users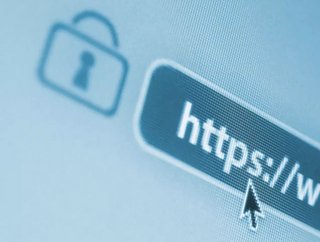 We take a look at Guardio, who built a browser extension that monitors for malicious activity when you are on the web or a digital service on the internet
With the shift to the cloud, the cyber threat landscape has changed, creating new types of security risks and gaps that leave users vulnerable. Guardio's solutions help combat new threats, create a secure environment, and improve users' online experience.
Founded by Amos, Michael & Daniel in 2018, Guardio was created with a vision to accompany users in their online activities ensuring they are safe at every step of their online journey.
"Our goal was to take a different approach to protecting online users. By combining our careers in Cyber and Data, we were able to create a new product breed."
Ensuring a safer digital experience
The browser cybersecurity startup has recently raised $47 million in new funding to accelerate the company's vision of creating a secure digital world. Tiger Global led the round, with Vintage, Cerca Partners, Union and Samsung Next also participating.
The company's flagship product focuses on the browser ecosystem. Browsers play a key role in our lives, storing our most valuable information, from messages, banking information, crypto, and e-commerce. They have become our de-facto operating system. 
Aiming to ensure a safe digital experience for private users and small businesses via an intuitive, easy-to-use browser extension solution. The company's in-browser extension is designed to detect and prevent threats users encounter while browsing the internet or using digital services. Using AI and ML, Guardio's infrastructure enables real-time updates to block signatures, rules, and heuristics.
A need for effective protection against modern cyberattacks
Guardio notes that the growth of online services in recent years in which the browser serves as the main conduit has grown dramatically in volume and sensitivity across personal and work life – from messaging and shopping to banking and cryptocurrency custody. The company claims that cybersecurity solutions have failed to keep up and protect private users and small businesses for which enterprise-grade solutions are out of reach.
"Private users and small businesses use personal security solutions that don't provide effective protection against modern cyber attacks in the cloud era," Amos Peled, co-founder and chief executive officer of Guardio, said in a statement. "Current solutions, developed by large cyber security companies, aren't designed to address these segments. Those products are overly complex and expensive for private users and small businesses."
Guardio has organically grown with some 30 employees, nearly 1 million users and tens of thousands of paying customers.