How can we get the cyber security basics correct?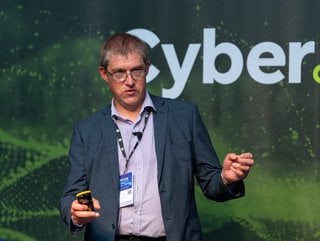 Richard Jones, Head of Information Assurance & Cyber Security at Leidos, joined TECH LIVE LONDON to cyber security basics and maintaining protection
The internet has changed the way we operate as a society, and the increased adoption of digital transformation has changed cybersecurity as we know it.
As businesses adopt more technology to improve business models and enhance customer experiences, cyber attacks, data breaches and other malicious activity are all increasing as the threat surface grows.
The basics we need in our new tools to protect us from the vulnerabilities are sometimes absent rather than always being built-in, meaning that the cyber aspect has to be added on top. Changes need to be made to make sure basic cyber security needs are met, and that this is maintained.
In his keynote session, 'Cyber - getting the basics in place' at BizClik Media Groups' TECH LONDON LIVE, Richard Jones, Head of Information Assurance & Cyber Security at Leidos, joined us to discuss the changes in the cyber security landscape and how we can be more prepared by getting the basics right.
Who is Leidos' Richard Jones?
Richard Jones completed 26 years of technology and engineering work including a very strong security element with the Foreign and Commonwealth office.

Moving to Leidos in 2014, Richard led the Security Management function for a large HMG client covering all aspects of IT security including Cyber Operations. Subsequently, Richard has invested in both the people and technology to develop the Leidos UK Cyber security offering for its HMG clients.

Richard's team provides support to national bodies with a focus on Critical National Infrastructure, and maintains strong relationships with key partners in the Cyber Operations field.