How Critical Start aims to simplify breach prevention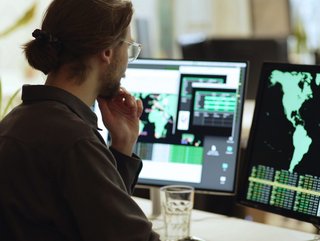 As enterprise faces ever-growing multi-vector cyber-attacks, we take a look at Critical Starts Managed Detection and Response (MDR) solutions
Founded in 2012, Critical Start is a leading provider of Managed Detection and Response (MDR) cybersecurity solutions.
Critical Start's MDR platform aims to simplify breach prevention by helping organisations identify, assess, and respond to cyber threats in real time while analysing threat data to inform future responses.
The company's technology and security operation centre (SOC) analysts leverage behavioural data to automatically resolve security alerts, reduce risk acceptance, and improve team productivity. In addition to the company's MDR platform, Critical Start's Incident Response Team provides hands-on readiness, response and forensic services for enterprise security teams.
"Our goal at Critical Start is to be the most effective, easiest to consume and quickest to deploy Managed Detection and Response service, and we believe this investment from Vista will help us continue to expand our differentiation in how we help protect our customers from cyber-attacks," said Rob Davis, Founder and CEO of Critical Start. "For the past ten years, we have been laser focused on protecting our customers from the most sophisticated cyber threats by building a best-in-class technology platform and team. We are thrilled to partner with Vista given their team's deep understanding of the enterprise technology and security landscape and the resources they can deliver to help us continue along our tremendous growth trajectory."
Tackling the growing threat landscape
Earlier this year, Critical Start announced a US$215mn strategic growth investment from Vista Equity Partners.
The company said the capital will enable Critical Start to further accelerate growth, continue to rapidly scale the breadth and depth of its MDR offerings, and reach a wider range of customers who are investing heavily in cybersecurity as the volatile threat landscape escalates across the globe.
Critical Start has experienced rapid growth as enterprises cope with a rising volume of threats and a wide cybersecurity talent gap. It has grown ARR by more than 400% in the last three years and diversified its channel network across 90 channel partners through its integrations with third-party cybersecurity software providers including Microsoft, Palo Alto Networks, Crowdstrike, Splunk, SentinelOne and VMWare.
"Across every industry, enterprises are seeking trusted providers to help protect themselves from the increasing volume of cyber-attacks, particularly given the large and increasing shortage of available sophisticated security talent," said Ryan Atlas, Managing Director at Vista Equity Partners. "Differentiated technology, working together with their expert service and support teams, makes Critical Start the managed solutions provider of choice for organisations looking to improve their security posture and protect themselves cost-effectively against the rapidly evolving cyber-threats."
Becoming a Microsoft Design partner for Microsoft Security Experts Services
Most recently, Critical Start, announced that the company participated in a "design collaboration" with Microsoft to share input and feedback in the development of its new Microsoft Security Experts services.
The first of the new offerings, Microsoft Defender Experts for Hunting, allows customers with an already existing security operations center to get help from Microsoft experts in hunting for threats across their Microsoft 365 Defender data. The second new offering, Microsoft Defender Experts for XDR, is a managed detection and response service for Microsoft 365 Defender. The third new offering, Microsoft Security Services for Enterprise, is a comprehensive service geared towards large enterprises. All three services in this suite were announced earlier today.
"Microsoft worked with Critical Start in the design process because of their expert use of the capabilities inside Microsoft 365 Defender to deliver their managed detection and response service,'' said Andrew Conway, vice President, security Marketing at Microsoft. "The input and feedback provided was instrumental in the development of a solution that will dramatically improve the security of our mutual customers."