How Deepwatch provides tailored guidance for cyber threats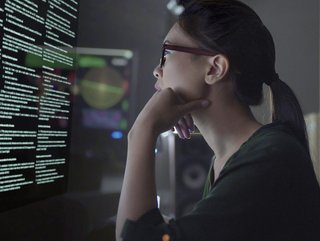 We take a look at how Deepwatch provides early detection and response to cyber threats together with tailored guidance
Founded in 2019, Deepwatch is a leader in managed security services, protecting organisations from ever-increasing cyber threats 24/7/365.
Powered by its cloud-based security operations platform, Deepwatch provides a comprehensive detection and automated response to cyber threats together with tailored guidance from dedicated experts to mitigate risk and improve security posture.
According to Deepwatch's State of the Modern SOC 2022 research, 85% of security professionals say that they have experienced preventable business impacts as a result of insufficient response procedures, citing staffing issues and security alert quality as top barriers to response. Nearly all (97%) security professionals state that more accurate alerting would increase confidence in implementing automated response actions.
Deepwatch MXDR significantly reduces the risk of business impacting security incidents by responding at machine speed, allowing analysts to do the rest in human time, according to the company. Informed by Deepwatch's advanced detection capabilities, Deepwatch MXDR drives automated response actions that eliminate the lag time and dependence on security staff and cross-departmental resources.
A recognised leader in the industry
At the recent RSA Conference, Deepwatch announced it received two awards for its MDR capabilities.
It won the Market Leader MDR Global InfoSec Award for 2022, which was announced by Cyber Defense Magazine (CDM) during RSAC. This marks the second consecutive year that CDM, the industry's leading electronic information security magazine, honoured Deepwatch in this category for its Global InfoSec Awards programme.
The Business Intelligence Group also awarded Deepwatch the 2022 Fortress Cyber Security Awards in the "Threat Detection" category. The industry awards programme identifies and rewards the world's leading companies and products that are working to keep our data and electronic assets safe from an ever-growing threat from hackers.
"We're thrilled to receive these prestigious awards recognising our efforts in securing the digital economy. With ever-increasing cyber attacks, geopolitical tensions, and advances in digital transformation, our managed security services play a critical role in protecting organizations around the clock. With the selections judged by leading infosec experts from around the globe, we couldn't be more pleased to receive these honours for our SecOps platform and MDR services," said Charlie Thomas, CEO of Deepwatch.