How Pentera helps businesses reduce cyber security exposure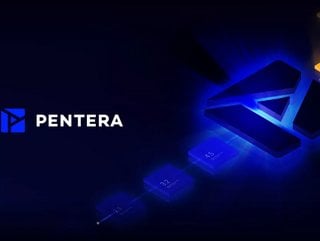 As companies tackle evolving bad cyber actors, we take a look at Pentera who are helping them test their security systems and make them more secure
Founded in 2015, Pentera is a leader for automated security validation, allowing organisations to test the integrity of all cybersecurity layers, unfolding accurate, current security exposures at any moment, at any scale.
With the Pentera platform, IT security teams can run penetration tests on-demand, on enterprises' entire internal and external attack surface, ensuring that real security gaps are discovered and prioritised for timely remediation. Pentera validates security controls like firewalls, XDRs, NDRs and SIEM, allowing IT security teams to ensure their chosen security controls are working as intended and protecting the organisation's network and data.
With a vision to put an end to the constant struggle with the perpetual lag in cyberthreat detection, remediation, and mitigation, the Pentera platform is helping over 450 organisations in over 45 countries around the world.
Reaching unicorn status
Earlier this year, Pentera announced it had raised US$150mn in Series C funding, at US$1bn valuation, making it the highest-valued company in its category. With more than 500 enterprise customers to date, Pentera is expanding its presence globally and scaling operations across all functions and regions to meet growing demand for its award-winning technology.
Amitai Ratzon, CEO, Pentera, said: "Pentera's exponential growth has proven that enterprises are no longer willing to compromise for assumptions and simulations, but rather demand real-world validation of their security resilience against the latest cyber attacks."
"Pentera is excited for the partnership with K1 as they share our vision to achieve category leadership in security validation. We are especially grateful to our employees, customers, partners, and investors for sharing our passion for the revolution we bring to the cybersecurity world," added Ratzon.
Pentera stated it would use the funding to grow its global operations and product line, with the mission to empower every enterprise to confidently reduce cyber risk and become attack ready.
A recognised cyber security leader
Pentera was recently named as a Trust Award finalist in the Most Promising Unicorn category for the 2022 SC Awards. It is recognised as a cyber security company to watch for its significant growth trajectory and innovative approach to infrastructure and cloud security validation.
The 2022 SC Awards were the most competitive to date, and Pentera competed against the industry's most successful security startups for this prestigious award. The five shortlisted companies in the Most Promising Unicorn category were selected for their core product offering, proven viability, and continued focus on market validation and achieving accelerated scale.
"We are honoured to be named a finalist for the Most Promising Unicorn Award, being recognised for our innovative Automated Security Validation platform.This nomination provides strong validation for Pentera's unique approach to providing enterprises with real-world validation of their security resilience against the latest cyber attacks and adds to the significant traction the company has gained recently," concluded Ratzon.