'Make ransomware payments illegal' say 79% of cyber pros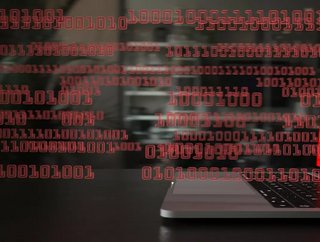 Businesses are suffering attacks from ransomware, and a new study from Talion reveals 79% of security pros also want ransomware pay outs to become illegal
Talion, a cybersecurity and managed security services provider, has released a new study that has revealed that 78% of consumers and 79% of cybersecurity professionals believe ransomware payments to cybercriminals should become illegal. 
The study, that was announced to support the launch of a cyber campaign #Ransomaware, also claimed that 81% of security professionals believe sharing information about ransomware is the key to building better defences.
#RansomAware is a new cybersecurity movement founded by Talion and backed by the Research Institute for Sociotechnical Cyber Security (RISCS), which encourages organisations to speak up about ransomware attacks. 
Ciaran Martin, Professor at Blavatnik School of Government and former CEO of the National Cyber Security Centre, knows first-hand just how damaging ransomware is to UK businesses, "I welcome initiatives like this. We need to look at all the different reasons why ransomware is causing so much harm. That includes tackling the tough questions like the flows of money, including looking seriously at payment bans. But we need to provide more support for victims too, and help them protect themselves in the first place." 
As part of the campaign, Talion is forming a coalition of cybersecurity experts, businesses, academia, and government to promote collaboration and information sharing. The coalition is formed of 16 founding members, including Talion, BAE Systems, RISCS, 36 Commercial, Insight Enterprises, Inc., KnowBe4, UK Cyber Security Association, Comparitech, Siemplify, Eskenzi PR, IT Security Guru, Outpost24, Cydea, Devo Technology Mishcon de Reya and Decipher Cyber.
'Collaborate to make defences stronger'
"We believe we need to stop cyber shaming organisations and move away from a culture of blaming individuals to a place where we can be open and transparent about how these attacks are taking place. Cybercriminals collaborate on their attacks, so we must collaborate to make our defences stronger. It is 'us' against 'them'," said Michael Brown, CEO at Talion. 
This study was commissioned by Talion and carried out by One Poll in June 2021 and examined the attitudes of 1000 UK employed adults and 200 UK IT security professionals. 
Additional findings also revealed that when consumers were asked how they would want their employer to respond to a ransomware attack affecting their personal data, 37% said refuse to pay. When UK consumers were asked how the government should respond if nation-state cybercriminals launch an attack on the UK's fuel services, 46% said try to restore systems manually but suffer a longer shortage of fuel. Other responses to the same question revealed that 14% said, 'respond with a nuclear or physical military attack', a figure that grew to 43% among 18 to 24-year-olds.