Seylan Bank to open data centre in Colombo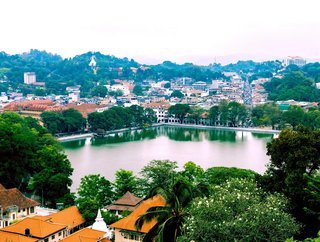 Seylan Bank announces a major move to improve its systems, applications, and security with a new centralised data centre in the capital city of Sri Lanka.
Seylan Bank has announced a major shift in how it will be conducting its business post the Covid 19 pandemic.
Its CEO Harsha Wangatunga explained there was a need to centralise its data centre to provide more effective management, reduce costs and invest in improved customer services and security.
According to Island.IK this is a first for any bank in Sri Lanka and was made possible by an exhaustive process analysing all of the available options on the market. Once this evaluation had been completed Seylan opted for a solution offered by V S Information Systems featuring Panduit Data Centre infrastructure.
The new Rated (tier) 3 aligned data centre, the first one in Sri Lanka of this nature, will improve operating efficiency and provide better physical security, power, cooling, network connectivity, and overall management. It will also enable a greater assurance of systems availability and service level assurance. Moreover, the data centre meets statutory audit and regulatory compliance requirements and provides scalability for future enhancements.
 "Our continuous strategic focus on technology advancement and digitisation is enabling us to overcome the many challenges posed by the COVID-19 pandemic. The foundation of our data centre is based on making digital banking for our customers seamless, by offering reliable, secure and energy-efficient solutions, combined with best-in-class customer support," added Wangatunga.