The changing face of network security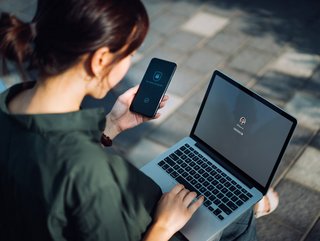 High profile cyber threats have increased the demand for network security across the globe. Cyber explores the on-premise network security landscape.
The global network security market is growing. According to insights from international consulting firm, Fortune Business Insights, this market is projected to grow from US$27.39bn in 2021 to US$60.38bn in 2028 at a CAGR of 12% in seven years.
A rising connected digital world that requires continuous data security and services from any location is boosting demand for the software. Subsequently companies are launching multiple hosting environments where all mobile and fixed devices are connected to the server, thus increasing the risk of data security. The more users, devices, and applications you add, the more vulnerable the network becomes.
Jeremy Jurgens, Managing Director of the World Economic Forum says: "As human behaviour and interaction continue to be shaped by increasingly ubiquitous technologies, organisations must continuously adapt their capabilities to deal with and prevent malicious actors from taking advantage of the shifting technological landscape.
"The accelerated shift to remote working during the COVID-19 pandemic coupled with recent high-profile cyberattacks have resulted in bringing cybersecurity top of mind among key decision makers in organisations."
Increase in DDos attacks and malware
Unsurprisingly the network has become a prominent channel for disrupting an organisation's data and IT teams are seeing major DDos attacks coupled with various viruses and malware entering directly through the network.
According to a report by cybersecurity researchers at Netscout, there were 5.4 million recorded DDoS attacks during the first half of 2021, a figure that represents an 11% rise compared with the same period in 2020. The company puts the rise down to the COVID pandemic, which it says "provided an enormous opportunity for cyber threat innovation".
Malware attacks are also a major problem for business networks. Every day, the AV-TEST Institute says it registers over 450,000 new malicious programs (malware) and potentially unwanted applications (PUA). In 2020, 61 per cent of organisations experienced malware activity that spread from one employee to another, according to Mimecast's State of Email Security 2021 report (SOES). In 2021, that number rose to per cent, its highest since the SOES survey began in 2016. Increases in the employee-to-employee spreading of malware could, again, be put down to the COVID pandemic and more employees working from home and encountering more distractions there. Phishing attacks are also becoming more sophisticated could also have affected the increase.
And of course ransomware is a huge threat to network security. Ransomware is one of the fastest-growing malware hazards of the 21st century, threatening businesses and public institutions around the world and according to David Ferbrache, Global Head of Cyber Futures at KPMG: "Ransomware isn't going anywhere and there's evidence that remote working increases the risk of a successful ransomware attack significantly."
Demand for network security software
COVID related working patterns, rising demand for smartphones and increasing internet penetration in remote areas, as well as offices implementing bring your own devices policies is boosting demand for network security software and creating the need for secured data transmission.
Reportlinker predicts that The global network security appliance market will grow by US$8.82 bn during 2022-2026 in its latest Global Network Security Appliance Market 2022 report. The study found that increasing adoption of high performance computer (HPC) systems by businesses and enterprises was one of the prime factors driving the network security appliance market growth.
The Co-Founder of SaaS Management Platform Zluri, Ritish Reddy, says he's concerned that organisations are buying more systems to protect themselves than they are using. "Companies are buying SaaS solutions for everything, but are they making use of them? Over the last 12 months we have seen global adoption of SaaS Management Platforms increase at an accelerated pace. Orchestrating SaaS applications in organisations and helping them maximize ROI on continually increasing SaaS spend is a large problem statement that requires significant operational effort from IT Teams."
High profile attacks
Business and IT leaders all over the world are replacing legacy, on-premises network technology with flexible, scalable, and cost-effective computing power in the cloud. Yet, many CISO's are increasingly concerned about the security risks associated with the increased use of the public cloud. 94% of organisations in ENEA Qosmos Division's CISO cloud / SAAS Security Report said they are extremely, to moderately concerned about cloud security. A further 77% said they were concerned about the malware infection of connected devices in the cloud.
Kurt Glazemakers, CTO at Appgate says: "More organisations will start adopting modern cloud driven, containerised, automated development methods, using advanced automated deploy processes (devops) to speed up development cycles this year. Network security controls need a similar boost in both agility and security as using traditional security approaches simply will not work anymore."
The amount of high-profile incidents at companies including SolarWinds, Microsoft, T-Mobile, Facebook and Acer that successfully find ways around endpoint and perimeter defenses and remain hidden and active in networks for a long time, have also left CISOs incredibly concerned. And for good reason.
KPMG UK's Head of i-4, Matthew Roach said he expects to see public cloud attacks on the energy industry's networks in 2022. "Many companies in energy are heavy users of public cloud which is considered less secure than its alternatives, therefore, it is reasonable to assume these will be subjected to increased attacks. Threat actor groups are already conducting these attacks on a daily basis in order to obtain a foothold into energy corporations' cloud infrastructure."
Network security in 2022 and beyond
There is no doubt that the pandemic has rapidly expanded digital adoption and as a result, the threat surface has also grown. Threats to networks are multiplying and there is a growing complexity for organisations caused by the accelerated adoption of cloud and hybrid networks, not to mention the pandemic-fueled new remote workforce. Businesses have an ever-increasing drive for agility, speed of innovation and impeccable user experiences and need to invest in network security policy management systems.
Five hundred directors, vice presidents and C-Suite execs involved in IT security for organisations of between 1,001 to 10,000-plus employees were surveyed about their thoughts on the future of network security, revealing that top-of-mind concerns include Zero Trust, Secure Access Service Edge, automation and more.
The survey, 'The Future of Network Security' was conducted by FireMon, which offers a security policy platform for firewalls and cloud security groups, and Pulse Media, a social research platform/knowledge community.
Nearly 80% of respondents indicated that their organisations will implement security orchestration and automation in the next two years. What's more, almost all (98%) have already implemented automated security policies in some manner.
The survey further explored security policies, finding that more than nine in 10 organisations agree that network security policy management is a strategic investment to help them improve speed and responsiveness, though only nine percent have completely automated their security policies.
Organisations are still adjusting to the new normal of network security and figuring out how to protect their data and their employees. The current threat environment requires IT teams to plan for the future and invest in systems and training so that workforces can ensure their network security goes beyond the basics for it to be effective.