Gaining full visibility over data with Imperva's Terry Ray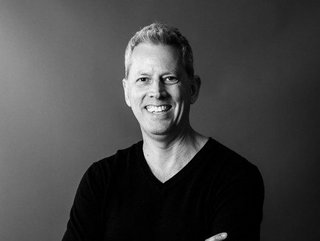 "One of the biggest issues is that data hoarding puts businesses at an increased risk of falling foul of data protection regulations"
Cyber Magazine speaks to Terry Ray, Field CTO & SVP of Data Security at Imperva, about the risks of data hoarding & how businesses can protect their assets
Earlier in 2023, research by Imperva found that businesses are failing to enact data security measures.
The company conducted an analysis of data breaches which showed that, despite increasingly strict cybersecurity regulations and fines, lacking data security is putting the data of millions of individuals at risk - and at significant cost.
With this in mind, Cyber Magazine speaks to the company's CTO and Senior Vice President of Data Security Terry Ray about the company and how businesses can protect their operations from cybercrime.
As a technology fellow, Ray has worked on hundreds of data security projects to meet the security requirements of customers and regulators from every industry. He supports Imperva with his years of industry experience and technical expertise.
Tell us about yourself and your current role at Imperva
I am the SVP, Data Security GTM and Field CTO at Imperva, as well as an Imperva Fellow. I was Imperva's first U.S.-based employee and previously served as Imperva's chief technical officer, chief product strategist, and vice president of security engineering.
In my current role, I work closely with customers on complex application and data security projects to meet the security requirements and demands of regulators in every industry.
What are some of the risks of data hoarding - and why?
One of the biggest issues is that data hoarding puts businesses at an increased risk of falling foul of data protection regulations.
Complying with such regulations is tricky at the best of times - especially for businesses in highly regulated industries like finance - and it becomes exponentially more difficult as more data gets hoarded.
It has been estimated that around two-thirds of data held by the average business is either no longer useful, or has never been leveraged in the first place. Yet all of that information is still subject to regulation (not to mention theft or manipulation by cybercriminals) and so businesses either need to spend significant resources organising and safeguarding data that they have no use for, or run the risk of incurring substantial fines from the ICO.
What strategies can businesses put in place to ensure that their data remains secure?
The most fundamental part of any data security strategy is gaining full visibility over all the data you have, where it resides, and who has access to it. Part of the problem with data hoarding, and one reason it's become such an issue, is that businesses collect data which is then forgotten about and abandoned. In these cases, such data only represents a risk - it's not being used by anyone in the business, but could still be stolen, copied, or manipulated by hackers.
Having a comprehensive and on-going data discovery and classification process helps to identify these 'forgotten' data stores and allows businesses to act accordingly.
In the midst of a looming cyber skills gap, how is Imperva helping its customers protect themselves and their organisations? How will this look in the near future?
Since the problems caused by a lack of cybersecurity skills are not going anywhere in the foreseeable future, good security will necessarily involve deploying human analysts alongside automation tools.
At Imperva, we provide centralised data security solutions across legacy and modern cloud environments, including the automation of detection, protection, and risk response for compliance and security operations teams.
In the wake of Imperva being acquired by Thales earlier in 2023, how are both companies working together to handle data security and ensure cyber resilience?
The acquisition by Thales marks an exciting new era where we can provide greater strategic value for customers and partners.
We admire Thales' vision and culture and believe that, together, we can deliver greater product innovation and efficiency through disruptive solutions while helping to simplify the greatest security challenges organisations face today; protecting digital identities, applications, APIs, and data in any environment across any industry.
******
For more insights into the world of Cyber - check out the latest edition of Cyber Magazine and be sure to follow us on LinkedIn & Twitter.
Other magazines that may be of interest - Technology Magazine | AI Magazine.
Please also check out our upcoming event - Net Zero LIVE on 6 and 7 March 2024.
******
BizClik is a global provider of B2B digital media platforms that cover Executive Communities for CEOs, CFOs, CMOs, Sustainability leaders, Procurement & Supply Chain leaders, Technology & AI leaders, Cyber leaders, FinTech & InsurTech leaders as well as covering industries such as Manufacturing, Mining, Energy, EV, Construction, Healthcare and Food.
BizClik – based in London, Dubai, and New York – offers services such as content creation, advertising & sponsorship solutions, webinars & events.