Orange Cyberdefense aims to lead businesses in cyber sector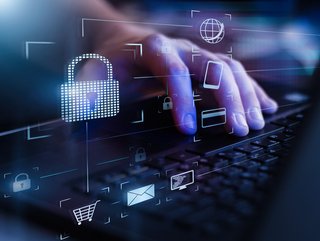 Orange Cyberdefense is ultimately working to reinforce its ambitions of becoming the number one player in Europe by 2027
Orange Cyberdefense aims to offer greater security for emerging cyber threats by offering cost-effective automated security services & expanding in Europe
Orange Cyberdefense, a European leader in cybersecurity services, is committed to providing cost-effective automation security services to streamline security and business operations.
Its recent announcement to launch a new security orchestration and automated response 'as a service' offering aims to enhance business efficiencies and reduce operational overheads.
In addition, the company is working to accelerate its cyber activities across Europe, having acquired SCRT and Telsys in Switzerland in particular. With these sister companies consisting of hundreds of cybersecurity experts, they have ultimately rebranded to Orange Cyberdefense and reinforce the company's ambition to become the market leader more widely in Europe by 2027.
Cyber: A need for increased efficiency and reduced costs
Orange Cyberdefense is the part of Orange Group dedicated to cybersecurity, with 8,700 customers worldwide. As Europe's leading cybersecurity service provider and with more than 25 years of experience in information security, the company strives to protect freedom and build a safer digital society.
By aiming to automate response-based actions through to the end user and driving a faster mean time to respond to security threats, AutoXR is designed to address a need for increased efficiencies and reduced costs, as well as easing the burden on staff.
In addition, businesses can automate processes that are costing them time and human resources. It meets the need for a service that brings IT and security operations together, by not just suggesting responses to cyber threats but automatically deploying response-based actions, such as triggering a password change request or managing the 'joiners, movers and leavers' process.
AutoXR can also be tailored to customised use cases including patching, threat hunting and analysis and investigating phishing attempts. Orange Cyberdefense's auto-engineering team works with customers to set up automated workflows based on the outcomes each business is aiming for.
Stephen Faulkner, Solutions Director at Orange Cyberdefense, says: "We're pleased to be further supporting our customers with the next stage of Orange Cyberdefense's automation services. The economic and security landscape is tough for everyone right now so we hope that AutoXR can mitigate some of the pressure our customers and their staff are facing.
"By automating security and IT operations, AutoXR is a flexible, time and cost-saving solution that we're proud to have launched at a time when our customers need it most."
Switzerland, Europe's 7th largest cyber market
The company is additionally seeking to reinforce its ambitions in Europe as it acquired Swiss sister companies SCRT and Telsys in 2022, having rebranded them to Orange Cyberdefense Switzerland.
The integration of both companies under the Orange Cyberdefense brand aims to help it to take full advantage of the increasingly crucial complementarities between cloud and cybersecurity expertise. In Switzerland, Orange Cyberdefense will work to expand its portfolio of secured cloud offerings by providing customers with comprehensive support to businesses and public authorities and fortify its skills in back-up and recovery.
Orange Cyberdefense is ultimately working to reinforce its ambitions of becoming the number one player in Europe by 2027. The organisation ended its last financial year with 14% growth in all its activities worldwide, to reach sales of €977 million (US$1.04bn).
Orange Cyberdefense's recruitment policy, which aims to build the largest cyber community in Europe, will also be gradually rolled out in Switzerland.
******
For more insights into the world of Cyber - check out the latest edition of Cyber Magazine and be sure to follow us on LinkedIn & Twitter.
Other magazines that may be of interest - Technology Magazine | AI Magazine.
Please also check out our upcoming event - Cloud and 5G LIVE on October 11 and 12 2023.
******
BizClik is a global provider of B2B digital media platforms that cover Executive Communities for CEOs, CFOs, CMOs, Sustainability leaders, Procurement & Supply Chain leaders, Technology & AI leaders, Cyber leaders, FinTech & InsurTech leaders as well as covering industries such as Manufacturing, Mining, Energy, EV, Construction, Healthcare and Food.
BizClik – based in London, Dubai, and New York – offers services such as content creation, advertising & sponsorship solutions, webinars & events.