Brits lose £2.4billion to fraudsters in 2021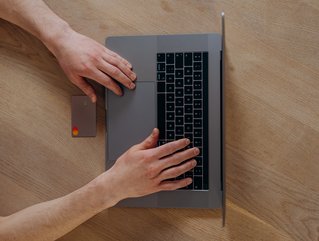 New research from Money.co.uk reveals fraudsters have stolen more than £2.4billion from Brits since January 2021
The personal finance experts at money.co.uk have warned that UK residents have lost more than £2.4billion as a result of fraudulent and cybercrimes in 2021.
Fraud and cybercrime have rocketed over the past year as crime reports soared from 35,739 reported cases in 2020 to 445,357 in 2021, with reported losses totalling £2.4billion, a 174% increase from 2020.
What were the most common fraud and cybercrimes in 2021?
Almost 1 in 5 of crimes committed in 2021 were related to online shopping fraud. Over the year, crimes in this category resulted in £71.5million of losses, with the average victim losing £806. The highest number of reported cases for this category fell in the first quarter of the year (January - March) with 28,173 cases at the peak of the pandemic.
Financial investment fraud victims were hit the hardest in 2021 with total losses exceeding £394.1million, and the average victim losing £27,763.
Gen Z and Millennials reported the highest number of crimes
UK residents aged 20-29 were targeted the most by fraud and cybercrimes in 2021 (74,380 reports with £159.4million lost). This was followed by those aged 30-39 (73,000 cases with £201.9million lost). Individuals younger than 70 were largely victims of online shopping and auctions fraud.
Those aged 70+ more commonly experienced crimes in the categories of computer software fraud and advance fee fraud. With the average victim of computer software fraud losing £1,498 and the average victim of advance fee fraud losing £1,328.
Policing areas with the greatest losses per victim on average
The report also looked into police force figures to understand which parts of the UK have experienced a significant change in crime figures. Across the 49 policing areas analysed, those living in Jersey and Guernsey had the highest financial loss on average per victim at £22,726 and £17,647 respectively. Victims in North Wales, Cleveland and Dyfed-Powys had the lowest average loss per victim at under £2.5k each.
James Andrews, personal finance expert at money.co.uk, comments: "In 2021 reported losses to fraud more than doubled, a powerful reminder for us to protect our data online and be vigilant when making purchases.
"Using a credit card to pay for purchases offers some extra protection. If you pay for even part of an item costing between £100 and £30,000 using your credit card, then you get extra protection under Section 75 of the Consumer Credit Act.
"This allows you to claim a refund from your credit card provider for the whole purchase price if the seller can't be contacted or rejects that they have done anything wrong.
"Making sure you have up to date antivirus software and the latest version of the operating system on your computer, phone and tablet can also help protect you from cyber-attacks. Finally, as a rule of thumb, banks and other official bodies will never request details such as credit card numbers or other personal information over the phone or email.
"If you do find yourself in a position where you have unexpectedly lost money, it is important that your bank is made aware of this as soon as possible."