Cyber technology risks key concern for businesses, says PwC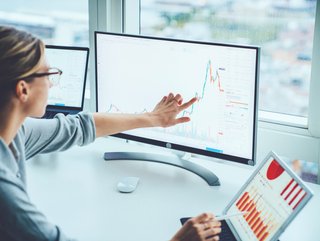 Generative AI is viewed as an opportunity, but is also leading to risk reviews
PwC's risk survey reveals that, despite new AI technologies being viewed as positive, cyber and digital technology remain top concerns for businesses
Cyber and digital technology risks are a key concern for businesses and risk leaders in 2023, according to PwC's 2023 Global Risk Survey.
Despite 60% of those surveyed seeing generative AI as an opportunity, the findings showed that 39% of respondents feel 'highly' or 'extremely' exposed to inflationary risks, with cyber and digital technology risks being top concerns, at 37%, and 32%, respectively.
The survey finds that as businesses look to new and emerging technologies such as generative AI, machine learning, automation, cybersecurity and the cloud to unlock value and transform their operations, they are also playing a significant role in shaping that organisation's exposure to risk.
Generative AI viewed as a positive, but enterprise concerns remain
More than 3,900 business and risk leaders from the boardroom and C-suite and across technology, operations, finance, risk and audit were surveyed in 2023. PwC found that only 10% of those surveyed are using advanced and predictive analytics to refine and innovate risk management.
In addition, 57% have stated that preparing for investments in technology is the single biggest trigger to review their risk landscape. Concerning risk, PwC finds that leaders who are responsible for managing risk rank cyber higher than inflation, with 73% of 'risk pioneers' being likely to have an enterprise-wide technology strategy. These professionals view generative AI as an opportunity and have greater risk appetite alignment with teams.
Sam Samaratunga, Global and UK Head of Risk Services at PwC UK, said: "It is clear that organisations need to transform, with new and emerging technologies playing a critical role in that transformation. So it is no surprise that cyber and digital risks are top-of-mind in 2023, with those leaders responsible for managing risk ranking cyber higher than inflation.
"However, the survey highlights that if organisations don't take risks, they will not progress. So if organisations are to grow, build resilience, and see sustained, long-term outcomes, they should follow the lead of 'risk pioneers' - organisations with a proactive approach to risk, an enterprise-wide risk strategy, and strong alignment on risk appetite between teams."
Generative AI is viewed as an opportunity, but is also leading to risk reviews and is the largest trigger for an organisation to review its risk landscape. This is higher than organisations which are triggered into a review by a risk event (50%) or entering new markets (46%).
Technology disruptors, meaning those that are more focused on value creation than value protection, are also more likely to be seen as opportunities, rather than risks, compared to other external non-tech disruptors. For instance, 60% see generative AI as an opportunity, compared to just 35% who see changes in regulation, or 28% who see supply chain disruption as an opportunity.
Closing the cybersecurity gap
'Risk pioneers' are leading the way, according to PwC, and are blazing a trail in reframing risk as a value creation opportunity. The survey highlights these professionals are significantly more likely to be upskilling internal teams on risk-related capabilities.
They are overwhelmingly (73% v 53% of those surveyed) likely to have an enterprise-wide technology strategy and roadmap, as well as being 1.8 times more likely to say they are 'very confident' in balancing growth and managing risk and seeing generative AI as fully an opportunity than risk. In addition, they are 1.6 times more likely to proactively take risk to create opportunities versus prioritising safe or low risk strategies.
While there is a clear ambition among most organisations to take a more tech-powered approach to risk, there is a clear gap in capabilities and execution. PwC highlights that just one in ten (10%) businesses are already using advanced and predictive analytics and cutting-edge technology and data for managing risk, in addition to innovating.
Many enterprises are sitting at the initial and developing stages of tech and data maturity, with just 14% exploring or having just started using technology and data for risk management. Less than one-quarter (24%) are using basic technology and data tools for risk management, or have established technology and data procedures for risk management.
Simon Perry, Markets & Services Leader for Risk at PwC UK, concluded: "The age of the benign risk environment is over for the foreseeable future, amplified by the increasing pace and impact of technology change. These threats mean taking risk intelligently – powered by technology and framed by growth and opportunity – is now critical to adapting and reinventing yourself in this constantly changing world to both protect and create value."
******
For more insights into the world of Cyber - check out the latest edition of Cyber Magazine and be sure to follow us on LinkedIn & Twitter.
Other magazines that may be of interest - Technology Magazine | AI Magazine.
Please also check out our upcoming event - Net Zero LIVE on 6 and 7 March 2024.
******
BizClik is a global provider of B2B digital media platforms that cover Executive Communities for CEOs, CFOs, CMOs, Sustainability leaders, Procurement & Supply Chain leaders, Technology & AI leaders, Cyber leaders, FinTech & InsurTech leaders as well as covering industries such as Manufacturing, Mining, Energy, EV, Construction, Healthcare and Food.
BizClik – based in London, Dubai, and New York – offers services such as content creation, advertising & sponsorship solutions, webinars & events.