Four Reasons for Artificial Intelligence in Cybersecurity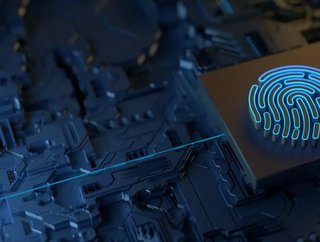 Cyber magazine discusses four reasons why AI and Machine Learning are important for cybersecurity practices, according to the World Economic Forum
The emergence of more advanced artificial intelligence (AI) is helping companies to recover from the effects of the global pandemic. But with AI comes concerns of cybersecurity threats. In this instance, AI can become its own remedy by tackling cyberthreats and retaining data for future instances while optimising business functions at the same time. 
Cyber Criminals Do Not Discriminate 
As the coronavirus pandemic continues to plague the world over the past year or so, it has exposed organisations to some of the worst attacks. From healthcare data breaches to some of the largest information technology corporations - i.e. Microsoft, the world has become wiser to some of the nasty effects that cybercriminals can have. 
According to Gartner, one of the world's leading research and IT companies, around 60% of digital businesses could be prone to major losses due to the negligence of their security teams - through no fault of their own. However, as more figures are presented for the cybersecurity risks, more organisations are becoming aware of the situation and putting digital security near the top of the priority list - 79% of global executives to put it into perspective. 
Where Does Artificial Intelligence Come In? 
AI and Machine Learning are not-so-secret weapons in tackling cybersecurity. While most organisations are aware of its applications among most business practices, more leaders are becoming aware of AI capabilities in cybersecurity. Here are the four main reasons why AI is an important component of cybersecurity.
Identifying Threats Early
The combination of cybersecurity threat intelligence data and machine learning allows for a more accurate and predictive method of cyber threat mitigation while also identifying loopholes or threats that are present in the data. Machine learning can act as a cyberthreat 'assessment' by scanning through data to find any normalities before a threat comes into contact with essential data. With suitable AI systems, organisations can be on the constant lookout for cybercriminal activity without being detected. 
Prevent Credit-Card Fraud
Already widely used by banks and other financial institutions, AI and Machine Learning can be used to detect abnormalities in financial data. This includes circumstances like new customer applications and existing customer transactions. AI-powered systems can detect payments made from a new device or an unusual transaction history to limit the risks to customer finance. Machine learning can be used to select suitable passwords to allow for the highest level of security.
Build On The Blockchain
Blockchain can be used to store data securely and decentralise transactions. The increasing popularity of Bitcoin, Ethereum, and other cryptocurrencies has seen a heightened awareness of blockchain capabilities. With blockchain technology, verification keys are no longer required. If a hacker attempts to get access to data, the system is capable of analysing the whole dataset along the chains. Even if hackers are unable to access the data, the system can restore its security. The ultimate benefit of blockchain technology is that data cannot be breached discretely and remains safely stored. 
Deep Analysis Of Data
Machine Learning holds the ability to access and scrutinise large datasets in minimal time. Something that would take too long if it were carried out by personnel. As data becomes more complex, businesses require AI-based systems to undergo menial tasks that would otherwise drain valuable human resources. This leaves personnel on hand to manage the most significant of security tasks.