How can tech teams avoid innovation fatigue in hybrid work?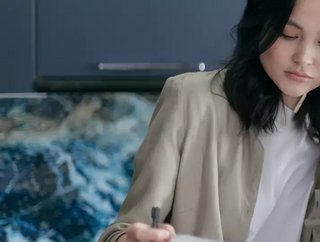 Dave Berardi, Partner at tech company AKF Partners, explores the issue of innovation fatigue in tech teams working remotely since the pandemic.
Remote working is something that we have come to know all too well in the past 18 months. Although teams have begun to return to offices recently, many are still opting for a hybrid approach moving forward. Research has found that 84% of UK businesses intend to maintain a flexible workforce even after pandemic-related health restrictions are no longer in place, which marks a monumental change when compared to pre-pandemic norms. 
Such a drastic revolution in the world of work has had an inevitable impact on how teams collaborate. Whilst there are significant advantages to a hybrid model, such as the positive effect on employee wellbeing and increased financial efficiency for companies, there are also clear disadvantages. For tech teams in particular it becomes difficult to innovate together, as those all-important casual everyday watercooler conversations are lost. 
Going beyond the buzzword
'Innovation' is used as a buzzword by companies attempting to accelerate their product development and in turn drive growth. Innovation does indeed have this effect, with 93% of business leaders viewing it as essential for revenue generation and business growth. But in order to truly understand innovation, and the processes necessary to move from driving innovation to seeing its concrete effects, we need to dive deeper into what the process involves.
Innovation is a process of concentrating on generating new ideas, products and solving hard problems with technology. When successful, innovation adds value for customers and the business, by giving it a competitive edge and ultimately increasing profit margins. But, despite business leaders and technologists deeming innovation extremely important, they often neglect to consider the optimal conditions for innovation within teams. Within the world of tech, which is constantly growing and expanding, it is often a race to develop new products and get ahead of the competitor, but innovation cannot be inputted into a calendar or regularly scheduled at a given time. It is a creative process of iterating through discovery and trial and error to build new projects and map out new concepts - all which rely on strong, consistent collaboration. It cannot be done by a lone developer working in insolation, nor can teams have a standalone 'innovation meeting'. Innovation is a process.
When innovation fatigue sets in
An increase in remote working is among the main causes of innovation fatigue, which occurs when teams do not have adequate opportunities to collaborate. The innovation process is its most successful when teams have regular opportunities to discuss the projects they are working on through casual conversation, which is often lost when working remotely. It is certainly possible to manufacture this kind of discussion in a remote space, but it will never be as effective as when it happens naturally in a face-to-face environment where product engineering teams are co-located. When employees are fatigued by endless video meetings it is hard to be creative, and innovation becomes stunted. 
When tech teams are 100% remote, especially for product engineering teams, innovation fatigue creeps in easily. It is rarely a conscious occurrence but should be understood as that feeling which occurs when the ideas dry up and communication becomes impaired. Innovation fatigue has inevitable knock-on effects for the wider business, as it becomes much more difficult to generate new and exciting products, which in the worst-case scenarios can lead to losing a competitive edge.
Seeking a path forward 
As the pandemic continues, and we have all become habituated to the conveniences of working from home, it will be difficult for employers to mandate that teams work from their office on a permanent basis. This may even become legally restricted, as the UK government considers legislation that requires the option for remote working from an employee's first day on the job. Business leaders will therefore find it almost impossible to implement the golden solution for innovation fatigue – tech teams collaborating in the office everyday as they used to. 
Luckily, there are practical alternatives, and it all begins with culture. Business leaders must ensure that they build an atmosphere that supports innovation within their companies, where teams have space to grow and experiment. Innovation requires trial and error to be successful, as it should be an ongoing process of ideation and testing to ultimately find viable solutions. Many believe that this is already the case within their companies, as they assume that their staff have simply migrated old face-to-face processes to the world of digital work. But such strategies must be revisited in light of growing innovation fatigue to ensure that approaches truly work for everyone. 
It may simply involve encouraging staff to connect via phone more often, or advising teams implement more brainstorming into their weekly schedules. Meeting-free-Fridays is an option tested by some companies, which can give individual staff the time to test ideas on their own before bringing them forward to the wider team. Providing dedicated time for team away days, which can even take place virtually, is another step that business leaders can take. Above all else, a reward structure must be in place that gives teams an incentive to innovate. Otherwise, teams will prioritize self-convenience over cultivating innovation with a trip to the office. Whatever approach you choose, this decision must be taken and reviewed regularly, to avoid potential product stagnation.