Imperva introduces API Security for data protection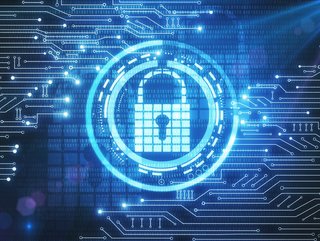 Cyber security software company Imperva has announced the availability of API Security, a product designed to benefit both security and development teams
Imperva, a digital security leader, has announced the availability of Imperva API Security with continuous API discovery and data classification.
On a mission to help organisations protect their data and all paths to it, the product is deployed in any environment to provide visibility and protection of data across legacy and cloud-native applications.
As a service offering, it can be seamlessly enabled by Imperva Cloud Web Application Firewall (WAF) customers or quickly deployed as a standalone to gain visibility into all API traffic.
Increasing API traffic becomes a greater threat to businesses' sensitive data
Imperva API Security provides protection for Application Programming Interfaces (APIs) in developer environments that often lack adequate security controls and are vulnerable to malicious or inadvertent exposure.
The volume of APIs are multiplying as organisations accelerate digital transformation and adopt modern application development approaches. The proportion of web traffic flowing from APIs has grown 30% in 2022, compared to the same period last year, according to an analysis of cloud WAF traffic by Imperva Research Labs. As the volume of API traffic increases, it becomes a greater threat to an organisation's sensitive data.
"Organisations need a new approach for protecting APIs as attacks multiply and increase in sophistication," says Karl Triebes, SVP, Product Management & General Manager, Application Security, Imperva. "Simply knowing how many APIs you have in your environment isn't enough. With the focus on protecting the underlying data, Imperva API Security is designed to help security and development teams work cooperatively without altering code or slowing down the development lifecycle."
Ensuring a strong data security strategy
Imperva API Security is a product uniquely designed to benefit both the security and development teams. As a core component of the market-leading Imperva Web Application & API Protection platform, customers can protect critical applications and infrastructure from online fraud, DDoS attacks, and API abuses.
"Managing the security of APIs is one of the key business risks organisations face today as they accelerate the pace of software development," says Christopher Rodriguez, Research Director, Cybersecurity Products at IDC. "Protecting APIs should be seen as a critical dimension of a strong data security strategy. API security tools should provide the ability to discover and classify every API in and out of production. Organisations must act quickly as APIs will be the source of more data breaches in the coming years."