Kyndryl and Veritas expand cyber resiliency services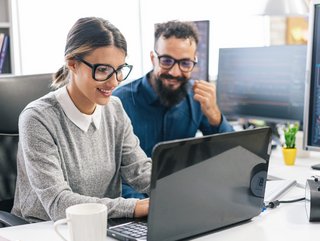 In launching two new services, Data Protection Risk Assessment with Veritas and Incident Recovery with Veritas, the companies hope to better help enterprises protect and recover critical data
Kyndryl and Veritas extend their partnership to provide recovery solutions within the cybersecurity landscape using AI-based automation services
Kyndryl and Veritas are extending their partnership to introduce more solutions for data protection and recovery within a cyber landscape.
The hope is that the partnership will rely on Kyndryl's cyber resilience framework and Veritas' data management solutions to offer unified insights across on-premises, hybrid and cloud environments. In addition, it wants to provide customers with the visibility and information to better manage and protect their data.
In launching two new services, Data Protection Risk Assessment with Veritas and Incident Recovery with Veritas, the companies hope to better help enterprises protect and recover critical data.
AI-based automation for better cyber disaster recovery
Cybersecurity continues to incorporate AI solutions into data protection and management capabilities. The Financial Conduct Authority (FCA) in particular has recently highlighted the risks associated with 'deepfake' fraud and the benefits that AI can offer within cybersecurity.
The organisation also stressed the importance of regulators and government organisations continuing to combat continued ransomware and phishing hacks on global businesses.
Hoping to battle the constantly evolving cyber landscape, Kyndryl and Veritas' services work to support their strategic alliance announced earlier in 2023.
The Incident Recovery with Veritas service aims to use AI-based autonomous data management capabilities to provide customers with a fully managed service. The companies have said that this will include backup, disaster recovery and cyber recovery.
Alongside that, their Data Protection Risk Assessment with Veritas is delivered through the Kyndryl Consult network of technology experts. It provides a cyber resilience maturity assessment that can analyse a customer's IT infrastructure and data against industry best practices to best combat security vulnerabilities.
This type of deployment model allows Kyndryl experts to design and customise assessments, policies and processes to suit many types of organisations. It aims to allow businesses better insights and visibility to better protect their data.
The importance of incident recovery
Cyber attacks are inevitable and now more than ever, it is important for organisations to ensure that their digital platforms are secure. Data breaches can work to damage an organisation's reputation, meaning that the company's ability to protect its users' sensitive information is doubted.
Not only do robust online security systems protect personal privacy, but they also prevent financial losses, safeguard intellectual property and help businesses to comply with legal obligations.
Incident Recovery with Veritas has AI-based autonomous data management capabilities that drive efficiency at scale and aims towards rapid recovery across clouds in the event of a cyber incident. It hopes to enable organisations to mitigate risk and high costs of a data breach by using tools like anomaly detection and recovery automation.
"With data now widely distributed, a constantly evolving threat landscape and frequent ransomware attacks, the old methods for protecting data have become obsolete," said Mike Walkey, Senior Vice President of Global Channels and Strategic Alliances at Veritas.
"Kyndryl and Veritas have combined a deep expertise in managing mission-critical IT environments with trusted data protection, recovery and compliance technology to help enterprises assess risks and keep their data secure, resilient and compliant."
******
For more insights into the world of Technology - check out the latest edition of Cyber Magazine and be sure to follow us on LinkedIn & Twitter.
Other magazines that may be of interest - AI Magazine | Technology Magazine
Please also check out our upcoming event - Sustainability LIVE in London on September 6-7 2023.
******
BizClik is a global provider of B2B digital media platforms that cover Executive Communities for CEOs, CFOs, CMOs, Sustainability Leaders, Procurement & Supply Chain Leaders, Technology & AI Leaders, Cyber Leaders, FinTech & InsurTech Leaders as well as covering industries such as Manufacturing, Mining, Energy, EV, Construction, Healthcare + Food & Drink.
BizClik – based in London, Dubai, and New York – offers services such as Content Creation, Advertising & Sponsorship Solutions, Webinars & Events.