Leidos: Providing solutions and services for better security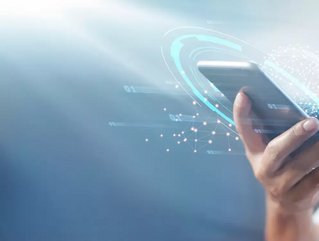 With our Technology, AI & Cyber Live event starting today, we take a look at our headline sponsor, Leidos
Leidos is a Fortune 500 information technology, engineering, science solutions and services leader working to solve the world's toughest challenges in the defence, intelligence, homeland security, civil, and health markets. 
Leidos Cyber is focused on providing managed security services to commercial customers. It is a recognised leader in cybersecurity across the federal government, bringing more than two decades of experience defending cyber interests globally and delivering advanced capabilities honed from protecting the largest and most attacked mission-critical networks and assets using trusted AI/ML and full-spectrum cyber technologies.
Its solutions and services ensure an adaptive defence strategy, sustainable threat protection, and a mature security posture.
Cyber capabilities include: 
Security operations centre 

Cyber resiliency 

Risks management framework 

Cyber analytics

Information assurance 

Insider threat 

Accredited testing and evaluation 
A recognised leader 
Founded in 1969, the company has around 43,000 employees and 2,900 of them are cybersecurity professionals ready to help secure your enterprise.
Headquartered in Reston, Virginia, Leidos reported annual revenues of approximately $11.09 billion for the fiscal year ended January 3, 2020. According to Washington Technology's Top 100 list, Leidos is the largest IT provider to the government. 
Tom Michelli, cyber operations and cybersecurity strategic account executive at Leidos, has recently been appointed chair of the WashingtonExec Cybersecurity Council for 2021-2022.
"The most important responsibility I have is to be a servant leader for this council, to listen to how the council wants to impact our nation's cybersecurity and encourage them to bring problems and solutions. Then help make connections to solve those problems and implement solutions," Michelli said.
Leidos has been recognised by many awards and was cited for the meaningful work employees perform that is challenging, impactful, and aligned with our customers' missions. Leidos has also been named to lists including Forbes' Best Employers for Diversity, Forbes' America's Best Employers for Women, Military Times Best for Vets Employers, and Ethisphere Institute's World's Most Ethical Companies.
Make sure you check out our Technology, AI & Cyber Live events, it gives you direct access to our community of C-Suite executives at the world's largest companies. Engage in discussions, network with peers and learn from enterprise pioneers.