Pixm: Stopping phishing attacks with AI Computer Vision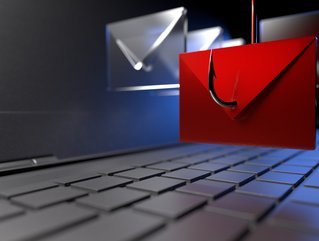 As modern organisations are consistently battling against phishing threats, we take a look at Pixm which has raised new funds to help in this fight
Phishing remains the most common cause of data breaches, according to a 2021 Strategic Security Survey, and over 50% of phishing breaches occur via social media, completely outside the corporate inbox, according to Pixm's most recent breach data.
Pixm is a cybersecurity startup that stops zero-day phishing attacks with AI Computer Vision. Computer vision is a field of AI software that can 'see' and is powered by convolutional networks, machine learning models trained on millions of labeled images.
It delivers a browser solution that security professionals can deploy to an unlimited number of devices in minutes. It operates in the browser at the moment a link is clicked or at "point-of-click," protecting users regardless of the channel the link is delivered.
"The future cyber attack landscape is here. Phishing attacks are targeting organizations via new vectors like Facebook, LinkedIn, Slack, Signal, Apple Messenger and SMS. They are targeting users at home, on personal devices and on mobile devices," said Ron Gula, President and Co-Founder, Gula Tech Adventures. "Pixm will deliver the first point of click solution that stops new attacks regardless of attack vector using state of the art computer vision."
Expanding Pixm's products and hiring industry experts
The computer vision cyber security startup recently announced that it has raised US$4.3mn in an oversubscribed seed funding round to protect enterprises from undiscovered, non-traditional phishing attacks.
The investment comes as Pixm has just launched its enterprise product and also recently hired key industry experts with years of experience in product management, marketing, sales and strategic alliances. Those new hires are led by Matt Mosley, Chief Product Officer, and Chris Wilburn, VP of Business Development and Strategic Alliances.
Matt Mosley joins Pixm from Cyren, where he led global Product Management for the world's largest security cloud. Mosley brings more than 30 years of experience in senior management roles at public and private companies, most recently including executive roles at Devo and Symantec.
"Pixm is the last line of defense against phishing and business email compromise," said Mosley. "Attackers continue to evolve their approaches using new vectors, techniques and social engineering. Existing solutions have been unable to respond and training can only go so far. Pixm has proven its ability to stop new targeted phishing attacks in the real world, and it is our goal to protect every user from these threats so that we are all able to securely and confidently utilise online communications. All roads lead to the browser, and Pixm is the only solution today that can effectively stop phishing regardless of attack vector."
Wilburn brings to Pixm more than 20 years of experience in business development and channel executive roles at NortonLifeLock, Symantec and RSA and others. As VP of Business Development and Strategic Alliances, Wilburn will oversee Strategic Business and Technology Partnerships, Managed Service Providers, Channels and Distribution.