Ransomware group REvil's websites vanish but reason unclear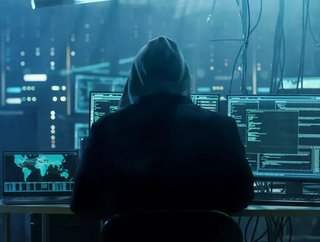 Russia-based hacker group, REvil, is mysteriously offline just days after President Biden urged Russian leader Vladimir Putin to take action
Websites run by the ransomware gang REvil have become unreachable sparking widespread speculation that the group had been knocked offline.
The news comes after US President Joe Biden has repeated a warning to Vladimir Putin last week about harboring cybercriminals while suggesting Washington could take action in the face of growing ransomware attacks. Biden told reporters that he had "made it very clear to him...we expect them to act" on information.
It is unclear whether the site's disappearance is the hackers taking it down or if it has been removed from the internet by someone else. Both the group's payment portal and its blog, which named and shamed their victims who refused to pay the ransoms they demanded, are unreachable. Vanishing acts are common in the ransomware world, where gangs tend to disappear and rebrand when they begin attracting too much heat.
 
REvil attacks
In May, REvil hacked major meat supplier JBS, encrypting its computers and convincing the company to pay $11 million in exchange for a promise to not leak its files to an extortion blog it kept on the dark web. Over the Fourth of July weekend, the group hacked the software company Kaseya, using its connectivity to the larger internet ecosystem to infect more than 1,500 organisations around the world.
In recent months, REvil also claimed hacks of renewable energy supplier Invenergy, PC maker Acer and Apple supplier Quanta Computer. According to data from cybersecurity firm  Check Point, it saw 15 attacks carried out by REvil per week over the last two months.
CheckPoint spokesman Ekram Ahmed explained that given the attention it has generated, REvil may have voluntarily chosen to lay low for a while, Ahmed added. "We recommend not jumping to any immediate conclusions as it's early, but REvil is, indeed, one of the most ruthless and creative ransomware gangs we've ever seen."