ReaQta launch Cyber Assistant to reduce analyst's workloads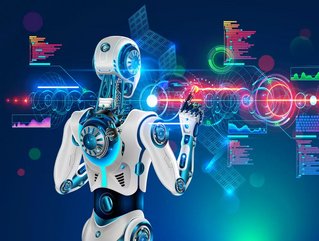 ReaQta launches Cyber Assistant to autonomously handle alerts and help reduce the analyst's workload by more than 80%
ReaQta, an AI Autonomous Detection & Response platform, has announced the release of a new version of its Autonomous Detection & Response Platform, ReaQta-Hive 3.6. 
This latest release optimises the platform's intuitive design for analysts and Managed Security Service Providers by leveraging breakthrough AI innovations in an all-new autonomous alert management system: Cyber Assistant.
Using deep graph learning, ReaQta pioneers its latest automation to increase ROI, boost team efficiency, and improve alert accuracy.
ReaQta's Cyber Assistant
The Cyber Assistant is a new and active component of ReaQta-Hive built to autonomously handle alerts and alleviate alert fatigue by reducing false positives by more than 80%. It is capable of learning from an analyst's decision after seeing a given alert only once.
How does the Cyber Assistant benefit customers?
Automatically learning and applying the day-to-day decision-making process of analysts in your environment or across multiple environments for MSSPs.

Freeing up time for analysts to focus on higher level analyses, threat hunting and other tasks.

Being churn-free, it alleviates brain drain as learnings are attached to the job function, not the analyst.

Keeping training/ retraining costs low as knowledge is retained with Cyber Assistant.

Lowering service costs as Cyber Assistant doesn't require regular external 'tune-ups'.
Cyber Assistant is not sold as an upgrade or separate product, but is now available to all ReaQta-Hive customers.
"We are proud that ReaQta was named a Gartner Cool Vendor in the Endpoint Protection market for our use of AI & ML and NanoOS™ agent. Today, we are pleased to announce our third industry-first innovation with Cyber Assistant which dramatically lowers the workload of analysts by more than 80% –putting defenders firmly back in control even amidst a reality of ever-growing data and attacks." said Alberto Pelliccione, CEO of ReaQta.