Resecurity: Detecting and mitigating tomorrows threats today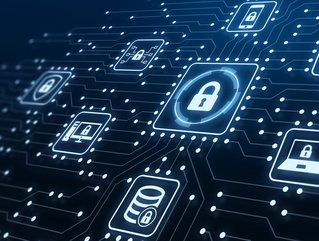 With the appearance of new threats and security challenges on a daily basis, we take a look at how Resecurity is helping deliver threat intelligence
Founded in 2016, Resecurity is a cyber security company that delivers a unified platform for endpoint protection, risk management, and threat intelligence for large enterprises and government agencies worldwide.
It has been globally recognised as one of the world's most innovative cybersecurity companies with the sole mission of enabling organisations to combat cyber threats regardless of how sophisticated they are. Most recently, Resecurity was named as one of the Top 10 fastest-growing private cybersecurity companies in Los Angeles, California by Inc. Magazine.
Known for providing best-of-breed data-driven intelligence solutions, Resecurity's services and platforms focus on early-warning identification of data breaches and comprehensive protection against cybersecurity risks.
Maintaining a security strategy to protect digital ecosystems
On a mission is to enable enterprises, national security and law enforcement agencies to combat cyber threats regardless of how sophisticated they are, Resecurity recently exhibited their solutions and shared their expertise during Intersec 2022 hosted in Dubai, United Arab Emirates (UAB).
Intersec is the leading global emergency services, security and safety event bringing together over 500 speakers and 30,000 attendees to share solutions, foster connections and learn about emerging safety and security trends.
"With cyber threats growing across UAE, there is no better time for industry leaders to connect and learn about their role in building and maintaining a security strategy that will protect their digital ecosystems against threat actors," said Gene Yoo, CEO of Resecurity. "Resecurity is proud to have participated in Intersec 2022 and honored to share our knowledge and data-driven platforms to help organizations stay safe in today's digital world."
Expanding advanced cyber threat intelligence
Resecurity also recently announced its partnership with ML Consulting, to add AI-driven cybersecurity services to the consultancy's portfolio. Based in Manama, Kingdom of Bahrain, ML Consulting is one of the leading information security consultancy firms and managed security services providers (MSSP) in the Middle East and Africa (MEA) region.
To help enterprises in the region secure their digital ecosystems, Resecurity has partnered with ML Consulting to expand its advanced cyber threat intelligence and solutions to local organisations.
"ML Consulting allows organisations to quickly acquire the expertise and technology they need to perform business analysis, systems integration and cybersecurity management — without the need for hiring or training additional staff. This is especially important as we enter an age where cybersecurity is essential for business. ML Consulting is excited to leverage Resecurity's solutions and expertise to help organisations in the Middle East and Africa mitigate cyber risks," said Karim Saba, Managing Director at ML Consulting.