SambaNova: Aiming to bring AI to everyone, everywhere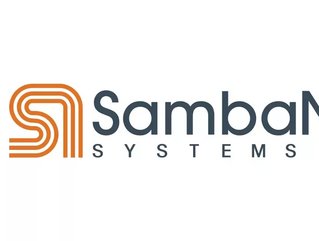 With our Technology, AI & Cyber Live event continuing, we take a look at one of our sponsors, SambaNova Systems
Aiming to bring AI to everyone everywhere, SambaNova Systems was founded in 2017 in Palo Alto, California. 
The company wants to create the next generation of computing, with the mission to bring AI innovations developed in advanced research to organisations around the world. The company was established by hardware and software design experts with 'world-class' innovators from Sun/Oracle and Stanford University.
With AI becoming a business necessity in the global economy, customers need complete AI solutions that can run at scale in a financially viable way.
SambaNova's flagship Dataflow-as-a-Service, an extensible AI services platform, enables organisations to jump-start AI initiatives overnight by augmenting existing capabilities and staffing with a simple subscription. The platform is powered by DataScale, an integrated software, and hardware platform delivering unrivaled performance, accuracy, scale and ease of use built on SambaNova Systems' Reconfigurable Dataflow Architecture.
"We are at the cusp of a fairly large shift in the computer industry. It's been driven by AI, but at a macro level, over the next 20-30 years, the change is going to be bigger than AI and machine learning," Rodrigo Liang, Co-founder and CEO, SambaNova Systems.
Unleashing AI's true potential 
SambaNova Systems' latest funding round, April 2021, was led by SoftBank Vision Fund 2 and raised $676 million. This Series D brings SambaNova's total funding to more than $1 billion and its valuation to more than $5 billion.
"We're here to revolutionise the AI market, and this round greatly accelerates that mission," said Rodrigo Liang, SambaNova co-founder and CEO. 
"Traditional CPU and GPU architectures have reached their computational limits. To truly unleash AI's potential to solve humanity's greatest technology challenges, a new approach is needed. We've figured out that approach, and it's exciting to see a wealth of prudent investors validate that."
Recognised for their work in AI 
SambaNova continues to collect accolades throughout the industry, including: 
VentureBeat AI Innovation Award for Edge AI 2021

2021 Gartner Cool Vendor for AI Semiconductors

CogX Awards 2021 Winners: Best AI Product in Next-Generation Infrastructure

The Tech Tribune: 2021 Best Tech Startups in Palo Alto

The Alconics 2020 Award for Best Innovation in AI Hardware

The 10 Coolest AI Chip Startups of 2020

The 20 Coolest Tech Startups of 2020

GSA 2019 Winner for Start-Up to Watch Award
Make sure you check out our Technology, AI & Cyber Live events, it gives you direct access to our community of C-Suite executives at the world's largest companies. Engage in discussions, network with peers and learn from enterprise pioneers.