Technology, AI, Cyber Live: Overview of day one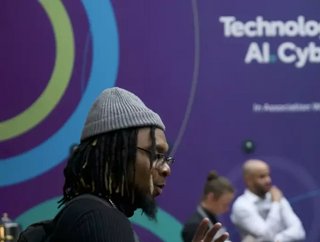 We take a look at the first day of Technology, AI, Cyber Live with insights from technology leaders from IBM, Conga, Colt Technology, and TM Forum
For many, it's the first live event for almost two years. Technology, AI, Cyber Live kicked off today with some great insights from industry leaders. At Tobacco Dock, London, we've experienced the knowledge and expertise of some fantastic leaders and their contributions to digital transformation. 
Kicking off the morning with AI applications
The morning's speakers highlighted some of the challenges that businesses are facing—accelerating by the covid-19 pandemic—and how such challenges have been resolved through the application of artificial intelligence (AI). As AI has become a versatile enabler of change, business leaders attended the event from across the globe to discuss how it has supported companies in allowing their employees to work remotely, how AI can streamline production processes and its contribution to projects that could revolutionise sustainable business practices. 
We sat down with Dr Jamshid Vayghan, Chief Technical Officer at IBM Global, who discussed the benefits of the hybrid event. 'In this kind of environment, you cannot expect everyone to travel. They are all so busy', says Vayghan. 'This kind of hybrid event is a good one. If they want, they can be here in person, but if they cannot, they can also benefit. As days go on, we are learning more about how to interact and socialise visually. I love this kind of hybrid format'.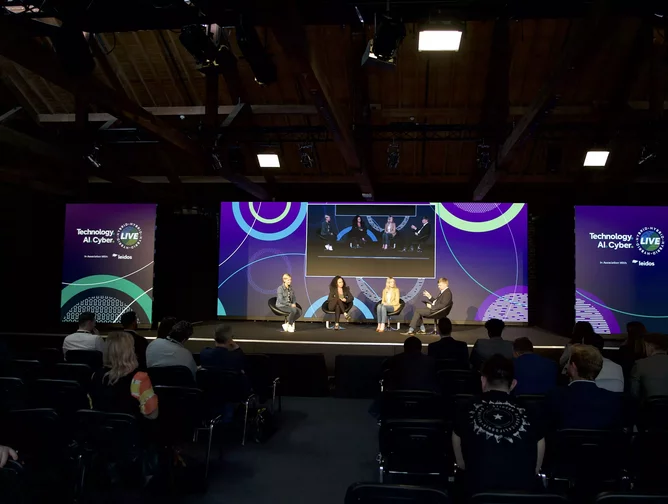 Diversity and inclusion at Technology, AI, Cyber Live
One of the biggest topics of conversation in all industries is diversity and inclusion, and it's refreshing to know, from the first day of the event, that it's a high priority for leaders in the technology industry. In the afternoon, the 'Women in Tech' panel opened up some critical discussions about diversity in the technology industry and how both male and female CEOs—and non-executive employees alike—incorporate diversity into their businesses. 
The key takeaway from the discussion, between Aishling Finnegan, Digital Transformation Officer at Conga, Keri Gilder, Chief Executive Officer at Colt Technology, and Vicky Sleight, Global Director, Human Factor and Diversity and Inclusion at TM Forum, is that change must occur—whether on a top-down or bottom-up` basis—to encourage more employment and enrichment of individuals from any race, gender, religion or disability. 
When asked by Scott Birch, Editorial Director at BizClik Media, about the importance of education in diversity, sleight says, 'we can do more and I think that organisations and as us as individuals, is to find out what [employee's] needs are and make sure that our organisations are running programmes, like mentorships, going to universities, going into schools', says Sleight. 
Gilder says, 'I think one of the aspects of inclusion is inclusive leadership and that comes with an element of empathy, and in order to enable empathy in your organisation, you have to listen to your employees. That's the number one thing you have to do'. 
If you've not already attended the event today, sign up for day two of Technology, AI, Cyber Live and experience more great insights from industry experts.