Hewlett Packard Enterprise welcomes new tech leader to Board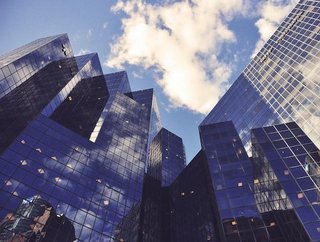 Regina E. Dugan, technology leader and former DARPA director brings 30 years of advanced technology development experience to the HPE Board of Directors.
Hewlett Packard Enterprise has announced that Regina E. Dugan, president and CEO of Wellcome Leap, a US non-profit organisation that accelerates discovery and innovation for the benefit of human health, has been appointed to HPE's Board of Directors, effective today. Dugan will also serve as a member of the Board's Technology Committee.
Dugan, a former director of the US Defense Advanced Research Projects Agency (DARPA), brings to the Board extensive experience in developing innovative technology. She has led efforts to deliver breakthrough solutions during her career, working in the public and private sectors, including for technology companies such as Facebook (now Meta), Google, and Motorola.
Patricia Russo, chair of the Board of Directors, Hewlett Packard Enterprise says: "Regina is an impressive technologist who oversaw the innovation engine for U.S. national security before turning to product development at leading technology companies.
"Our Board and our company will benefit from her developer mindset and deep engineering experience in increasingly important technology disciplines such as cybersecurity, cloud, and artificial intelligence."
Dugan is a globally recognised executive and technology developer with nearly 30 years of experience. She became CEO of Wellcome Leap in 2020 to build the first-ever global version of DARPA to address the global challenges we face, starting with human health. Wellcome Leap builds and funds bold, unconventional programs that aim to increase the number and speed of breakthroughs in human health.
Dugan was previously Vice President of Engineering at Facebook (prior to it becoming Meta), a Vice President of Engineering, Advanced Technology and Products at Google, as well as a Senior Vice President of Advanced Technology and Projects for Motorola. She was the director of DARPA from 2009 to 2012, and was the first woman to lead the agency.
Antonio Neri, president and CEO of Hewlett Packard Enterprise adds: "Regina will be an asset to HPE as we accelerate the next-generation innovations that position our customers for the future and help us transform to be the edge-to-cloud company.
"Regina's emerging technologies experience will enhance our ability to deliver relevant solutions to our customers, allowing us to innovate even more advanced ways to unlock the value in their data."
"Edge-to-cloud architectures are essential to competitiveness for so many companies, and HPE's products and services are laser-focused on this future," Dugan says. "It's an exciting time to join the Board."
Dugan previously served as a board director for Zynga, Inc., Varian Medical Systems, Inc, and Cruise LLC, a privately held company.