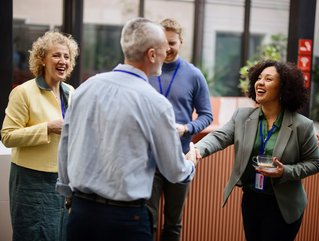 Conference
Cyber Magazine looks at some of the world's most influential cybersecurity conferences, seminars and events this year, including our own Tech LIVE in June
Cybersecurity and IoT are crucial issues for businesses this year, and Tech LIVE 2023 is the place to be for all your technology and cybersecurity strategy development when it returns in June for a one-day virtual event.
This year's focus will be on the innovative and disruptive changes happening in the technology industry. The virtual event will be live-streamed globally on June 8th, featuring 12 keynote presentations across two live streams.
The conference will also host lively panel discussions from leading experts and influencers in the technology industry. Attendees can expect to gain a deep dive into the future of technology, AI, and cyber, focusing on the critical topics impacting the global technology industry, including cybersecurity and IoT.
As businesses continue to navigate the evolving cybersecurity landscape, don't miss out on the opportunity to gain insights from industry experts and interact with like-minded professionals. The virtual venue for the data centre and cloud conference will be hosted on Brella, the world's leading virtual event platform, built to foster engagement and interaction between participants.
Register now for your free ticket(s) to Tech LIVE Virtual, and get ready to immerse yourself in the world of technology, AI, and cyber, with a specific emphasis on cybersecurity and IoT.
You might also like to take the time to look at some of the other leading cybersecurity events, exhibitions, and conferences happening this year and next, and we hope to see you at these virtual and real-life events.
10. UK Cyber Week
Apr 4-5
UK Cyber Week is an event that aims to create a community where information security experts, IT professionals, and business leaders come together to share expertise, engage in informative seminars, and collaborate in addressing cyber threats. The event acknowledges the knowledge gap between the expertise of the cyber community and UK business leaders and strives to close that gap by bringing together various stakeholders, including policymakers, businesses, cyber professionals, IT departments, cyber vendors, software developers, law enforcement, media, and educators. The event's main objective is to enhance UK cyber security by demystifying jargon, sharing the latest thinking, and providing learning opportunities from world-class experts. The event promises that all participants, regardless of their level of expertise, will leave with a better understanding and equipped to tackle cyber challenges.
9. National Cyber Security Show
The National Cyber Security Show is an event dedicated to uniting the UK's approach to tackling cyber threats and protecting the digital world.
Held at the NEC Birmingham in April 2023, the event offers exhibitors an excellent opportunity to demonstrate their product capabilities, technological advancements, and critical cyber solutions to an engaged audience with active projects and purchasing power. Attendees can find the solutions they need, witness live product demonstrations, and learn how to overcome cybersecurity challenges in one place over three days. The event offers various activities, including cyber conferences focusing on simplifying cyber and targeting UK SME business owners, cyber workshops with hands-on challenges and interactive sessions, and networking opportunities to help attendees grow their professional network and build critical relationships. The exhibition provides a platform for businesses to speak to experts and learn how to build a cyber resilience strategy.
8. BLACK HAT ASIA 2023
May 9-12
Black Hat Asia 2023 is a premier cybersecurity event that provides attendees with the latest research, development, and trends in information security. Being held in Singapore from May 9-12, the event features two to four days of deeply technical hands-on training, followed by two days of briefings on the latest research and vulnerability disclosures. The conference will be followed by a virtual experience, available on May 18, which includes recordings of all briefings and sponsored sessions. Founded in 1997, Black Hat has grown into an internationally recognised event series that delivers cutting-edge research, developments, and trends in cybersecurity.
7. Cyber Security & Cloud Expo NA
May 17-18
Cyber Security & Cloud Expo NA is a leading event focusing on strengthening cyber security and cloud infrastructure. Covering key areas such as Zero Trust, Threat Detection & Response, Training, Talent & Culture, Identity & Access Management, Application Security, and Data Security, the expo takes place in Santa Clara. It caters to ambitious enterprise technology professionals looking to explore the latest innovations, implementations, and strategies for driving business forward. The event attracts over 6,000 attendees worldwide, including Chief Information Security Officers, Chief Information Officers, Chief Security Architects, Heads of Information Security, Chief Compliance Officers, Privacy Officers, and Data Protection Specialists. Key topics explored at the event include the latest challenges, opportunities, and innovations within the cyber security and cloud industries, as well as their impact across various sectors such as manufacturing, transport, supply chain, government, legal, financial services, energy, utilities, insurance, healthcare, and retail.
6. The Gartner Security & Risk Management Summit
Jun 5-7
The Gartner Security & Risk Management Summit is a premier event that addresses the challenges and opportunities of secure digital transformation for security and risk management leaders and practitioners. As digital business transformation becomes vital for enterprises, security organisations must shift from a solely defensive focus to a proactive business partner role, anticipating and managing security risks to achieve mission-critical objectives. The summit offers a wide range of tracks designed to help security and risk management leaders improve and advance security capabilities to support their organisation's digital growth. Each track focuses on a specific area, allowing attendees to concentrate on what matters most to them and their organisations. Key tracks include Cybersecurity Leadership, Cyber and IT Risk Management, Infrastructure Security, Application and Data Security, Cybersecurity Operations, Technical Insights for Security Practitioners, and Cybersecurity Market Dynamics for Product Leaders. The summit also features special spotlight tracks on Midsize Enterprise and Diversity, Equity, and Inclusion.
5. BLACK HAT USA 2023
Aug 5-10
Black Hat USA 2023 welcomes attendees to its 26th year, taking place at the Mandalay Bay Convention Center in Las Vegas. The event features a comprehensive 6-day program, starting with four days of specialised cybersecurity training (August 5-8) tailored for all skill levels. The two-day main conference (August 9-10) offers over 100 selected Briefings, numerous open-source tool demos in Arsenal, an extensive Business Hall, networking and social events, and much more. This year, Black Hat is also introducing a one-day in-person Certification program.
4. Cloud Security Expo
6-7 March, 2024
Cloud Expo Europe 2024 offers an exceptional opportunity for exhibitors to connect with buyers actively seeking the services and solutions needed to shape the future of businesses. The event has evolved alongside the industries it serves, and the past 18 months have allowed organisers to gain actionable insights to fine-tune the expo. With executives increasingly focused on delivering digital transformation initiatives to digitise business operations, customer experiences, and product development, getting in front of them at the right time and being on the approved vendor list can be challenging. Exhibiting at Cloud Expo Europe can help overcome these obstacles. Cloud Expo Europe 2023 brought together professionals from across the technology industry, creating a vibrant marketplace that forged new connections and provided solutions and services to support the successful delivery of digital transformation initiatives. Attendees responsible for designing, building, or managing their organisation's technology architecture will find an extensive range of cloud-based solutions and services, first-class content, and expert advice at Cloud Expo Europe. With co-located events at Tech Show London, content caters to every aspect of the technology industry.
3. CSIS Egypt
Mar 6-7, 2024 (Date to be confirmed)
The Cyber Security Innovation Series in Egypt is an event focused on exploring innovations in cybersecurity that are essential to defending against unwanted attacks on business networks. The Cyber Security and Innovation Summit aims to bring all stakeholders together on a single platform to accelerate innovation sustainably and safely, addressing new risks, reframing security practices, rethinking technology, and preparing to respond to new threats. Attending provides excellent networking opportunities for professionals to connect and collaborate with others in the field. The summit offers a variety of educational sessions and workshops to help individuals improve their knowledge and skills in cybersecurity.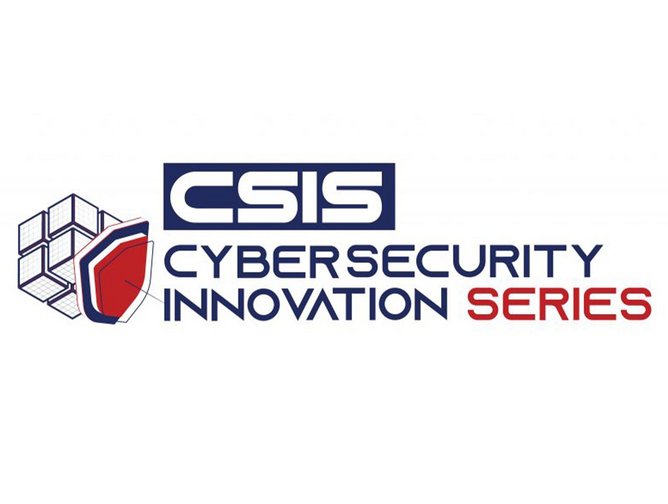 Cyber Security Innovation Series in Egypt Logo
2. GISEC Global
Mar 14-15, 2024 (Date to be confirmed)
GISEC Global, held at the Dubai World Trade Centre, is a crucial event in the cybersecurity world, focusing on strengthening cybersecurity across various industries. The conference provides a platform for influential infosec leaders from the cybersecurity ecosystem to collaborate, stay updated on potential threats, and discover innovative strategies to remain secure against significant disruptions. As the largest and most impactful cybersecurity event in the Middle East, Africa, and Asia regions, GISEC has been building the cybersecurity community for over 11 years. This is the perfect opportunity to showcase your solutions alongside the world's leading and most innovative cybersecurity brands. The event also offers a chance to find new distributors and channel partners.
1. WiCyS
WiCyS is the premier event dedicated to recruiting, retaining, and advancing women in the cybersecurity field. It brings together women from various backgrounds, including academia, research, government, and industry, to create a supportive and engaging community at a technical conference. The WiCyS conference offers a range of components, such as keynote speakers, technical presentations, workshops, panels, lightning talks, networking socials, résumé clinics, mock interviews, professional headshots, a career fair, Capture-the-Flag competitions, and dedicated networking events for early-career, mid-career, and senior leaders. Established in 2013 by Dr. Ambareen Siraj through a National Science Foundation grant awarded to Tennessee Tech University, WiCyS has grown into an organisation representing a leading alliance between trailblazers from academia, government, and industry. The conference is an important event for individuals and organisations looking to help advance women in cybersecurity and build a community of encouragement and support.