Top 10 cybersecurity companies in the US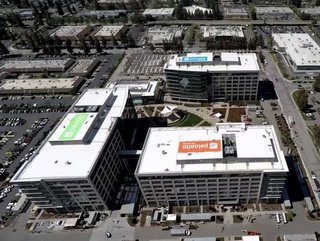 Palo Alto Networks' headquarters in Santa Clara. Picture: Palo Alto Networks
As the need to safeguard our data becomes more important than ever before, Cyber Magazine looks at the top 10 cybersecurity specialists in the US
The importance of cybersecurity for ordinary people, businesses and workers has grown exponentially in recent years.
As cyber attacks become increasingly sophisticated, it has fallen upon the shoulders of technology companies to innovate at speed and anticipate future challenges.
Here, Cyber Magazine takes a look at the top 10 cybersecurity specialists in the US.
10. Check Point
As an American-Israeli software provider, Check Point is headquartered in both San Carlos, California and Tel-Aviv.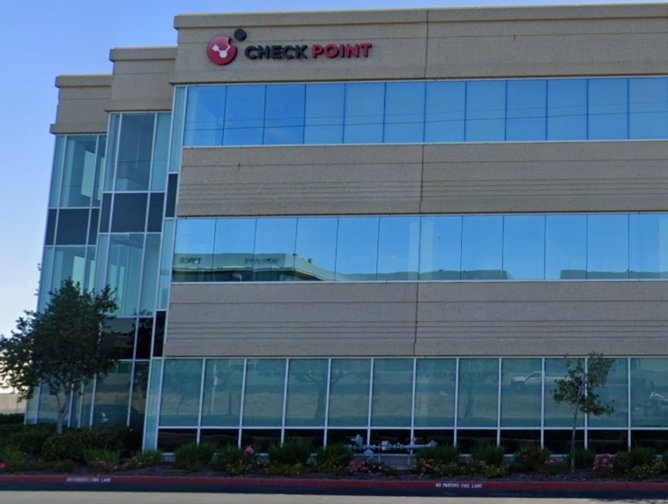 Check Point's headquarters in San Carlos, California. Picture: Check Point
The firm was founded back in 1993 and now employs around 6,000 people across the globe in 70 locations.
According to Check Point's own website, one in every four Fortune Global 500 companies use its cloud security technology, while more than 100,000 use its products to secure their enterprise.
9. Microsoft Services
Microsoft's increasing prominence in the cybersecurity market is significant given the hundreds of millions of people across the world using Windows operating systems.
As a technology giant, one of the company's key policies is to collaborate with global policymakers in a bid to address online security challenges.
Crucial to this is extensive research split into four key areas: cybersecurity policy and resilience; cloud security and assurance; the Digital Geneva Convention; and cybercrime legislation and strategy.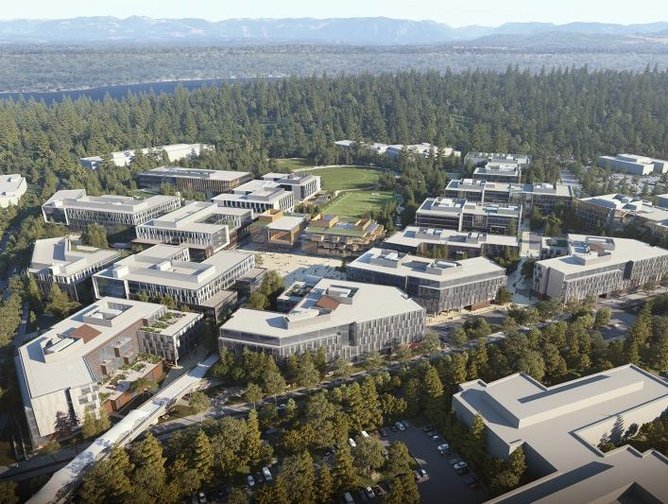 Microsoft's headquarters in Redmond. Picture: Microsoft
8. Rapid7
Rapid7 bills itself as providing the "world's only practitioner-first security solutions", with major clients including Discovery, Domino's and Wyndham Worldwide, to name a few.
The company is projected to grow significantly over the coming months and years, and has earned praise when it comes to pricing and transparency.
It now serves around 9,000 customers in almost 150 countries.
7. Crowdstrike
Crowdstrike's leading product is Falcon, which combines endpoint and ID security, threat intelligence, security and IT operations and cloud security into a single platform.
Each module is implemented via a single endpoint agent and cloud-based management console.
Having been founded just 12 years ago by George Kurtz and Dmitri Alperovitch in response to a wave of malware cyber attacks, Crowdstrike is one of the fast-growing companies in the industry.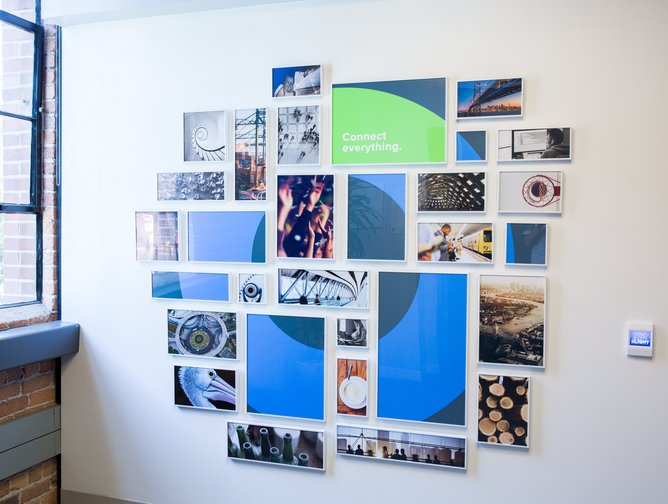 Okta is one of the world's top cybersecurity specialists. Picture: Okta
6. Okta
Okta's technology is all about providing an identity solution for businesses in all sectors.
Its Workforce Identity Cloud is designed to protect and connect employees, contractors and business partners through identity-powered security, empowering agile workforces and high-performing IT teams in the process.
A key string to its bow is adaptive multi-factor authentication, allowing firms to enforce a strong layer of security.
5. Fortinet
Fortinet, whose strengths lie in core network security services, was launched in 2000 by brothers Ken and Michael Xie, initially as Appligation Inc.
In 2002, they unveiled the company's first – and most deployed – product, FortiGate, a physical firewall.
Like a number of other big-name firms, Fortinet pulled operations from Russia following its invasion of Ukraine, including all sales, support and professional services.
4. KnowBe4
It would not be a stretch to say KnowBe4 is among the elite when it comes to cybersecurity awareness training.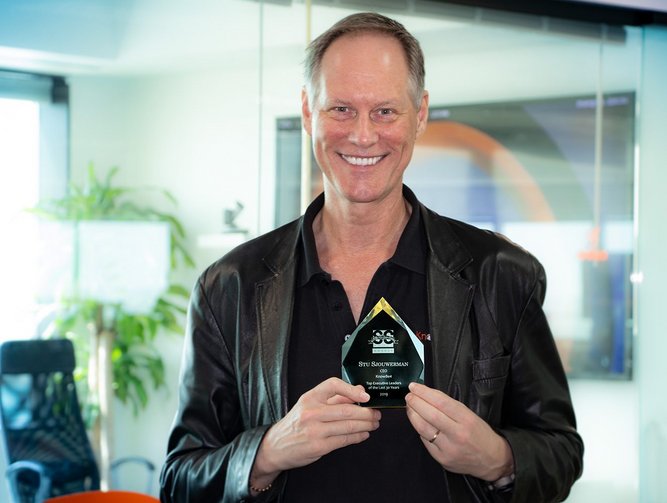 Stu Sjouwerman, founder and CEO of KnowBe4. Picture: KnowBe4
The company's focus over the years has been on eradicating human error, such as clicking on malicious links which remains one of the main causes of cyber attacks.
In 2011, KnowBe4 employed 'world's most wanted hacker' Kevin Mitnick as Chief Hacking Officer, and he helped build the firm's training programmes.
3. IBM
A heavyweight in the technology world, IBM offers an extensive range of cybersecurity services.
Arguably its biggest strength is in the field of research and development, including in relation to the growing use of homomorphic encryption.
Like all good tech companies, IBM is dedicated to anticipating what's next in security, helping clients migrate to quantum-safe cryptography to protect against future threats from quantum computers.
2. Palo Alto Networks
An undisputed leader in the cybersecurity sphere, Palo Alto Networks' annual revenue has now surpassed US$5 billion.
The firm is a specialist in threat detection and prevention, with its Advanced Threat Protection the first IPS solution to block unknown evasive command and control inline with unique deep learning detection models.
Palo Alto has also earned plaudits for its performance during thorough independent security tests.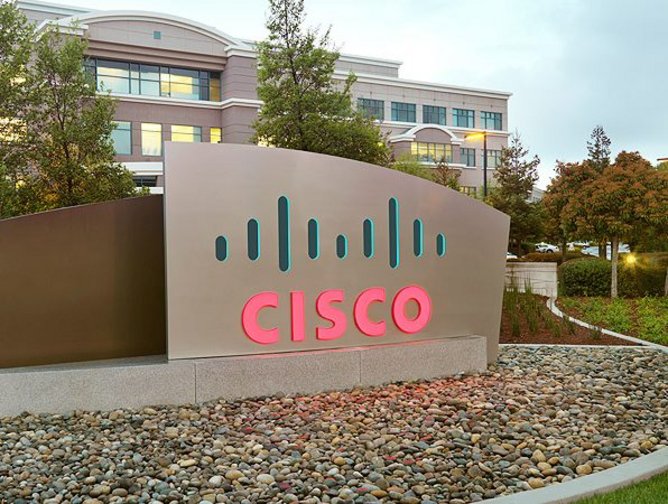 Cisco is based in the US but has offices across the world. Picture: Cisco
1. Cisco
Cisco has, in recent years, been one of the fastest-growing cybersecurity specialists.
The Cisco Secure arm of the business provides products including firewalls, intrusion prevention systems, secure access systems, security analytics and malware defence.
The company is among the best in the sector when it comes to offering regular updates and security threat intelligence to make using its products seamless for customers.