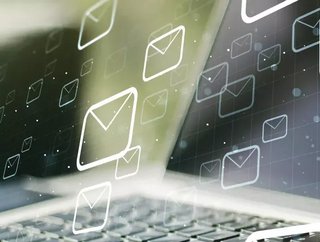 Here is a list of some interesting and insightful cybersecurity newsletters for people to access free of charge and keep up to date will all things cyber
As companies and businesses become more digitalised and reliant on technology, cybersecurity threats increase. With this increased threat many people are keen to keep up to date with the latest news and trends in cybersecurity. We took a look at different sites, ours included, to find the most accessible newsletters keeping people up to date on cyber news,
1 - Cyber Magazine
Our very own magazine has its own newsletter sharing the latest news and insights into technology. With stories covering cybersecurity, network security, application security, operational security, cloud security, technology and AI, this twice-weekly newsletter keeps you updated with cyber news.
2 - The Hacker News
The Hacker News is a leading, trusted and widely recognised cybersecurity new platform that has a supplementary newsletter to keep readers informed on the latest cyber news. It provides news and in-depth reports on current and future trends and how they are shaping the cyber world.
3 - Dark Reading
Dark Reading connects the information security community sharing insights into cyber threats, vulnerabilities and technology trends. Dark Reading encompasses 14 communities, each of which drills deeper into the enterprise security challenge. These communities are Analytics, Attacks & Breaches, Application Security, Careers and People, Cloud Security, Endpoint,  IoT, Mobile, Operations, Perimeter, Physical Security, Risk, Threat Intelligence, and Vulnerabilities and Threats.
4 - E Hacking News
With its newsletters, E Hacking News provide a multitude of different daily hacking news updates. From all news to breaking news, cybercrime and security news there is a different newsletter for everyone to sign up to and keep up to date with the latest news in the cyber community.
5 - SecurityWeek
Security week provide its readers with cybersecurity news, insight and analysis. Its supplementary newsletter keeps people informed ith the latest threats, trends and technology, along with what's happening in the industry. Also included in the newsletter are insightful columns from industry experts.
6 - HackRead
HackRead is a News Platform that shares insight on InfoSec, Cyber Crime, Privacy, Surveillance and Hacking News. Sending the best stories to its subscribers, HackRead keep people informed on the latest news through its supplementary newsletter.
7 - CSO
With incisive content that addresses all security disciplines from risk management to network defence to fraud and data loss prevention, CSO's newsletter provides depth and insight into the latest trends in cybersecurity.
8 - GBHacker
GBHackers on security is a Cyber Security platform that covers daily Cyber Security News, Hacking News, Technology updates and Kali Linux tutorials. Its newsletter shares its latest content, keeping its readers up to date with cyber news.
9 - BankInfoSecurity
The BankInfoSecurity's daily newsletter covers topics in risk management, compliance, fraud, and information security. 
10 - The Cyber Wire
This cybersecurity-focused, independent news website also provides a newsletter to its readership. The Cyber Wire's daily newsletter gives readers a clear and concise picture of news concerning cybersecurity covering technology, threats, trends, the marketplace, policy, research, education, and law.