Top 10 Identity Access Management Tools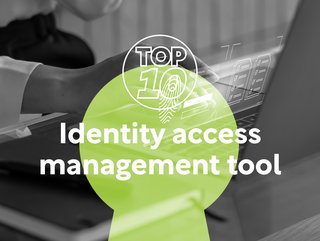 IAM is a crucial framework for protecting data, ensuring compliance, and optimising operations
With cybersecurity systems needed now more than ever, Cyber Magazine considers some of the top Identity Access Management (IAM) tools to protect businesses
Identity Access Management tools, commonly known as IAM, technology that ensures the right people have access to the right digital resources. These types of IAM access systems enable a company or organisation to manage employee apps without logging into each app as an administrator.
Safety and data protection is paramount in a rapidly advancing digital landscape. IAM is a crucial framework for protecting data, ensuring compliance, and optimising operations. It is therefore unsurprising that the IAM market is projected to be worth US$39.26bn by 2030.
Cyber Magazine considers some of the top IAM tools that are used by businesses to facilitate faster and more secure operations.
Key facts
38 million identities managed

46% of Fortune 500 companies are SailPoint customers

95% customer retention rate
SailPoint's IAM solution, The SailPoint Identity Security Cloud Platform, is built for the demands of a business. It aims to deliver an intelligent and autonomous identity foundation that securely fuels company development.
The platform prides itself on good integration, as users can centralise access control for all data, applications, systems and cloud resources across their entire ecosystem. These technologies ultimately work to reduce total business cost as processes are made more efficient.
OneLogin's Trusted Experience Platform simplifies complexities in the workplace and centralises IAM across all user directories, applications and devices. It works to increase employee productivity and ensure security through single sign-on, multi-factor authentication, context-aware security and a centralised cloud directory.
The company offers workforce identity IAM and customer IAM solutions. It also provides adaptive multi-factor authentication for stronger, context-aware security to streamline visibility into login attempts in real-time. This hopes to enable users and businesses to quickly address high-risk activities.
The Twingate VPN allows secure access controls to be applied to private resources on any network. Its users use the platform to access resources in public cloud platforms, including AWS, Azure and Google Cloud. As it is cloud-based, users do not need to change any of their infrastructure.
It also offers identity access management to give users total control over how different teams within a workforce can use certain tools and applications. Its interface allows organisations to put zero trust networks in place with more security and scalability.
With CyberArk, companies can leverage an end-to-end solution for access management that can secure endpoints and third-party applications. Users can even use AI within the solution to help keep threats out of their company.
The company helps streamline operations and give users simple and secure access to resources on-premises, including cloud and hybrid methods, from any location and using any device. Privilege controls across IT systems are also put in place to secure the needs of workforce users when accessing sensitive data.
Key facts
17,000+ customers

7,000+ integrations

92% recommended by Gartner 'Voice of the Customer' report
Okta is a leader in the cybersecurity space and was named a leader in Gartner's 2021 Magic Quadrant. The company helps with comprehensive backend user identity and workforce management, particularly within hybrid work environments.
It works to streamline IT operations and simultaneously allow certain teams seamless access to essential and helpful applications. The company offers a wide range of IAM solutions, including work across 14 SDKs with language-specific libraries, 31 API endpoints to customise configuration and access control.
Oracle's IAM systems are flexible as they can support both cloud and on-premises deployments, which works well for businesses that operate with hybrid work patterns. Customers can choose an identity solution that meets their specific needs and is highly customisable.
As the IAM solutions can be deployed regardless of location, it enables secure access for employees, contractors, partners and customers so that they can successfully deploy workloads on their infrastructure provider of choice while enabling all modes of access. It also helps companies to reduce operational costs as a result.
Microsoft invests more than US$1bn annually on cybersecurity research and development. Azure Active Directory (Azure AD) is a part of Microsoft Entra and employs more than 3500 security experts to provide an enterprise identity service that offers single sign-on, multi-factor authentication and conditional access.
The platform states that it can successfully guard against 99.9% of cybersecurity attacks. It aims to provide a seamless user experience for businesses with a quick and easy sign-in experience to keep users productive, reduce time managing passwords and minimise friction.
The IAM offered by AWS securely manages identities and access to AWS services and resources. It works to set and manage guardrails and fine-grained access controls for business workforce and workloads. It also works to continually analyse access to right-size permissions and manages identities across single and multiple AWS accounts.
Users can specify who or what can access services and resources in AWS, centrally manage fine-grained permissions and analyse access to refine permissions across AWS. Use cases also include streamlining permissions management to define who can access certain areas of a business organisation.
Google's IAM allows administrators to authorise who can take action on specific resources. It ultimately gives more control and visibility for businesses to manage Google Cloud resources centrally. With minimum fuss and high automation, admins can remove unwanted access to Google Cloud resources by using machine learning tools to make smart access control recommendations.
For enterprises with complex organisational structures, the IAM can provide a unified view into security policy across an entire organisation and offers built-in auditing to ease compliance processes. It offers a simple and consistent access control interface for all Google Cloud services.
Auth0 aims to provide secure access to everyone and prevent scammers and bad actors online. The company can handle a wide range of use cases, including SSO, MFA, user profiling, consumer and SaaS apps and works with organisations like Bluetooth, Siemens and Schneider Electric.
The IAM can authenticate users with any identity provider running on any device or cloud. Business leaders can define access roles for end-users of APIs and applications, as well as extending authorisation capabilities for dynamic control. Auth0 also has granular permission control options for first-party, third-party and machine-to-machine applications.
******
For more insights into the world of Technology - check out the latest edition of Cyber Magazine and be sure to follow us on LinkedIn & Twitter.
Other magazines that may be of interest - AI Magazine | Technology Magazine
Please also check out our upcoming event - Sustainability LIVE in London on September 6-7 2023.
******
BizClik is a global provider of B2B digital media platforms that cover Executive Communities for CEOs, CFOs, CMOs, Sustainability Leaders, Procurement & Supply Chain Leaders, Technology & AI Leaders, Cyber Leaders, FinTech & InsurTech Leaders as well as covering industries such as Manufacturing, Mining, Energy, EV, Construction, Healthcare + Food & Drink.
BizClik – based in London, Dubai, and New York – offers services such as Content Creation, Advertising & Sponsorship Solutions, Webinars & Events.