World Password Day: Experts share advice on strong passwords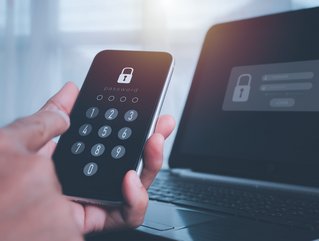 With the aim of World Password Day to create awareness about the need for strong password security, experts share their thoughts and advice
Today, (May 5 2022) marks World Password Day, an event created by Intel to raise awareness about the importance of strong passwords.
We live in a highly digital world, spending a lot of time online and most of us are accustomed to sharing our personal information, without even considering the possible consequences attached to it. That is why passwords are important when it comes to securing data, privacy and sensitive information.
Limiting the damage done by cyber threats
It gets tough to keep track of all the passwords or pin numbers, which is why most of us keep the same password for anything and everything. By doing so, we put our personal information at high risk of online fraud. World Password Day highlights how even if one password is compromised, all of our digital identities can be at risk.
Sam Woodcock, Senior Director, Cloud Strategy at 11:11 Systems Inc said: "In our increasingly cyber-first world, password security is paramount. Passwords represent critical gatekeepers of our digital identities, protecting valuable information for us, our businesses, our customers and our employees. In fact, a 2018 study found that 74 percent of data breaches start with privileged credential abuse.
"While digital transformation initiatives have enabled us to digitise many facets of the business l, this has created a larger attack surface and more points of vulnerability. It also makes it even tougher for users and IT security teams to manage the copious number of passwords required, leading to bad habits, data breaches, downtime, loss of systems and worse.
"While maintaining strong, unique passwords is an important aspect of modern data security, it barely scratches the surface in terms of the IT protection your organisation will need in 2022 and beyond. There is no way to guarantee total immunity to potential data breaches for your organisation. But using the opportunity to discuss the passwords as the starting point of data security and their role in a holistic security strategy will help businesses stay protected.
"By planning, implementing and testing an in-depth security strategy that is multi-layered, integrated, and ready, organisations can put up a formidable fight, while also drastically limiting the damage done by internal and external cyber threats."
Managing and creating strong passwords
Strong and secure passwords are crucial, even more so now that most of our work is done online. Although, even if a strong password is in place, it should be changed once every few weeks, or even months. This way, even if your passwords are leaked in a data breach, a new, stronger password can avert access to your personal information.
Carolyn Crandall, Chief Security Advocate at Attivo Networks said: "Tip 1: Create a unique password for every site or application, this way if a password gets stolen it cannot be used broadly. Use complex passwords as the more random and unique a password is the less likely it can be cracked. The use of phrases can also be helpful to remember passwords that are longer or more complex.
"Tip 2: I strongly recommend a password manager and the use of a password generator. This can ensure strong passwords are designed for the length, digits, or symbols the site or application is requiring and you only need to remember your primary password. Most password managers offer two-factor authentication on every account. The password manager app should be installed on every employee's phone, enabling them to approve all login attempts quickly."