1Fort raises $2m to automate and simplify cyber insurance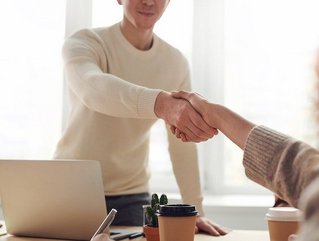 New funding will help 1Fort simplify cyber insurance for businesses.
1Fort, gets strong backing to accelerate the evolution of its solution, simplifying the cyber insurance procurement process for middle to large businesses.
1Fort, a cyber insurance automation platform, has announced it has completed a successful US$2 million pre-seed round of financing. Major investors included Village Global, 8-Bit Capital, Operator Partners, Character, Company Ventures, BrokerTech Ventures, along with other venture firms and angel investors.
With the rise in cyber attacks, insurers have started requiring stringent security controls from businesses seeking cyber insurance as a way to mitigate loss ratios. However, the complexity and resources required to implement these security controls pose challenges for businesses, and brokers often struggle to guide their clients through the process.
Challenges with cyber insurance
1Fort says it addresses these challenges by providing an easy-to-use platform that enables middle to large businesses to efficiently meet security control requirements for cyber insurance. By connecting via API to the tools used by businesses, 1Fort provides teams real-time visibility into their inside-out security posture and helps them remediate the gaps to become insurable and secure better coverage terms and pricing. Businesses using 1Fort are able to reduce the time it takes to obtain coverage from months to weeks, while also elevating their cyber resilience by proactively fixing security vulnerabilities.
Anthony Marshi, Co-Founder and CEO of 1Fort says: "All businesses deserve easy access to a financial safety net from cyber attacks.
"We're honored to have the support of leading brokerages, investors and strategic advisors as we aim to democratise cyber resilience."
1Fort is offered to businesses through its partnerships with retail brokers, enabling them to better support their clients through the security control requirements and place cyber deals more efficiently.
"For our clients, cyber risk is a constantly moving target," stated Monica Minkel, VP of Enterprise Risk at Holmes Murphy. "1Fort saves me time because it helps my clients hit the mark and get their cyber insurance coverage in place faster and at a lower cost, while providing great guidance on reducing cyber risk exposures."
Broker ventures
1Fort recently participated in the BrokerTech Ventures (BTV) accelerator, a group representing 13 of the largest independently owned insurance brokerages and 14 of the largest insurance companies in North America, with a combined multi-billion dollars in annual distribution capacity. Partnering with BTV has enabled 1Fort to expand its collaboration with top brokerages and further demonstrate the impact of its solutions.
This funding represents a significant milestone for 1Fort as it aims to transform the cyber insurance landscape by bridging the gap between cybersecurity and insurance. The investment will be used to further product development, make key hires and strengthen relationships with brokers.
"The biggest opportunity in the cyber insurance market today is getting businesses through the complex process of implementing security controls required by insurance providers," says Anne Dwane, Co-Founder and Partner at Village Global. "The 1Fort team is building a solution that brings cutting-edge technology to automate the cyber insurance readiness process. We're excited to back the team as they move forward on this journey."