Appian, AWS, and Xebia align low-code with sustainability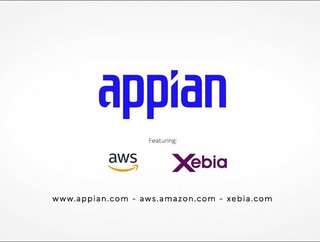 Executives from Appian, AWS, and Appcino share their collaborative efforts and excitement about their partnership in low-code, cloud, and sustainability
Technology is instrumental to achieving next-level capabilities across industries But organizations that want to operate sustainably and functionally must choose technology that lets them adhere to strong environmental, social, and governance principles.

Appian Corporation, a leader in low-code development, is a critical piece of the digital transformation and sustainability puzzle. The enterprise-grade Appian Low-Code Platform is built to simplify today's complex business processes, with process mining, workflow, and automation capabilities.

Appian's Meryl Gibbs, Emerging Industries Leader, and Michael Heffner, VP Solutions and Industry Go To Market, sing the praises of their crucial partners, Amazon Web Services (AWS) and Appcino, that support Appian's platform success.

"By quickly building apps that streamline and automate workflows and making data more accessible, organizations are using Appian to make their processes for monitoring and reporting on ESG initiatives faster, simpler, and more effective," says Gibbs.

Heffner continues, detailing partner involvement in the business, "Both AWS and Appcino are amazing partners of ours," says Heffner. "We have an extremely long legacy engagement with AWS as our trusted, go-to-market partner. Appcino is top-of-the-line at building meaningful, business-focused applications on the Appian platform and excelling in all things ESG."

Digital transformation incorporates ESG

As an AWS leader enabling sustainability solutions built on the cloud, Mary Wilson, Global Sustainability Lead at AWS, talks about the company's involvement with Appian and the achievements it has made in line with the company's ESG roadmap and how it will support further businesses.

"Our objective is to help our customers achieve sustainability goals across their business operations," says Wilson. "We're going to start looking at data availability, meaning access to more data, creating the business value that Appian provides and enabling actionable insights."

Speaking on behalf of Appcino (proudly part of Xebia), an Appian software development partner, Tarun Khatri, Co-Founder & Executive Director, explains just how critical ESG is in the face of digital transformation.

"We have led these transformation journeys and digitized the most mission-critical aspects of enterprises over the past decade," says Khatri. "Specifically, what we have seen around ESG carbon management is that the investment community now considers ESG reporting as a major factor for measuring the overall performance of an organization. This means enterprises need the right approach that will center strategy around sustainability through automation and innovative engineering."

The continued collaboration among the three organizations will give customers the opportunity to accelerate their ESG goals by gaining a better understanding of the sustainability space. Each business will support customers in a unique way: AWS with its leading cloud services, Appcino by creating new innovative applications using Appian, and Appian with the speed and agility of its low-code platform..

"We love the sustainability program that Mary is driving and the work that Tarun is doing with Appcino to innovate and create new applications for our platform," says Heffner.

"We're going to bring it all together, and we're extremely excited to see what we can do for our customers—from the starting point through to accelerating this journey."