ClubCISO: Survey highlights ongoing cyber industry expansion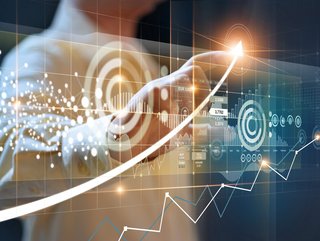 With an ongoing skills shortage, CISOs are having to become more creative and hands-on in finding and attracting talent
A report conducted by ClubCISO and Telstra Purple highlights that plenty is being done to diversify recruitment strategies to expand the cyber workforce
ClubCISO, the global community of 'in role' information security leaders, in connection with Telstra Purple, have stated that concerns around global talent shortage now override economic uncertainty, the supply chain and stretched budgets for Chief Information Security Officers (CISOs).
In contrast to other areas within the IT sector, more than half (52%) of CISOs said that they expect to expand their teams this year, with only 5% anticipating that they will downsize.
With an ongoing skills shortage, CISOs are having to become more creative and hands-on in finding and attracting talent. ClubCISO's 2023 report suggests that, in the face of a workforce deficit, 69% of CISOs have said that recruiting from diverse backgrounds is now a top priority.
Cyber talent shortage concerns outweigh economic uncertainty
The findings come from ClubCISOs annual member survey and were informed by the perspectives of 182 global CISOs who evaluated the security posture of organisations through the lens of culture, technology, risk and people.
Last year's Information Security Maturity Report claimed that 54% of CISOs reported that no material incidents had occurred within the past year. The 2023 report emphasises how navigating a talent shortage is at the top of the agenda for security leaders.
The report finds that CISOs are continuing to hire despite wide scale economic uncertainty and are increasingly looking to diversify pools of talent to make up for an urgent shortfall of talent globally.
In 2023, the cyber landscape has been facing exceptionally high demand, with countries like India in particular witnessing demand for 40,000 cybersecurity jobs, indicating that there is an exceptionally high demand from within the industry. Reasons for an industry shortage could be that technology is advancing too quickly in contrast to not enough workers having the appropriate skill-set to handle complex cyber attacks.
When asked which factors most affect their ability to deliver against their objectives, insufficient staff has been revealed to be the top CISO concern (51%). Additionally, 38% of CISOs are looking to enhance their security teams, with 52% planning to add staff in the coming year despite huge economic challenges.
Mitigating workplace concerns to better combat cyber threats
The next biggest concern for respondents was the culture of the organisation (31%), highlighting that people and cultural challenges are still considered more impactful on the ability to deliver against objectives than macro challenges such as budgets (29%), the supply chain (25%), and the economic downturn (22%).
With social engineering still the leading cause of material breaches over the last year, the report highlights that CISOs have agreed that recruiting diverse teams with a range of perspectives and experience could significantly help mitigate these issues.
With 84% of respondents feeling confident that their organisation has a strategy in place to offer equality of opportunities for candidates, the report demonstrates a wider spread of opinions on how best to actually recruit these diverse teams.
It suggests that CISOs are hiring most from culturally and racially diverse backgrounds (60%), but the next highest-scoring strategy was recruiting from educationally diverse backgrounds (48%). Also mentioned was that candidates that were recruited from professionally diverse backgrounds were almost as common (47%), but focusing on gender diversity when hiring was rarer, with only 36% giving it specific focus.
Rob Robinson, Head of Telstra Purple EMEA, said: "Over the past ten years, the ClubCISO report has been a vital barometer for the security industry and the CISOs navigating it.
"While security maturity continues to evolve and material breaches are down, the industry now faces a talent crossroads with personnel concerns outweighing purely financial constraints. CISOs are recognising the intrinsic value of diverse talent and taking a leadership role in recruiting from non-traditional areas."
******
For more insights into the world of Technology - check out the latest edition of Cyber Magazine and be sure to follow us on LinkedIn & Twitter.
Other magazines that may be of interest - AI Magazine | Technology Magazine.
Please also check out our upcoming event - Sustainability LIVE in London on September 6-7 2023.
******
BizClik is a global provider of B2B digital media platforms that cover Executive Communities for CEOs, CFOs, CMOs, Sustainability Leaders, Procurement & Supply Chain Leaders, Technology & AI Leaders, Cyber Leaders, FinTech & InsurTech Leaders as well as covering industries such as Manufacturing, Mining, Energy, EV, Construction, Healthcare + Food & Drink.
BizClik – based in London, Dubai, and New York – offers services such as Content Creation, Advertising & Sponsorship Solutions, Webinars & Events.