Record numbers looking to kickstart new careers in cyber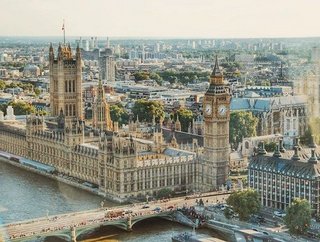 The UK Government is working hard to strengthen our cyber workforce.
Over 3,600 people are looking to embark on a new career in cyber this year through applications to the government's Upskill in Cyber programme
The UK government reported this week that over 3,600 people are looking to embark on a new career in cyber this year through applications to its Upskill in Cyber programme.
Aimed at people from a non-cyber background and delivered in partnership with the SANS Institute, the scheme is the latest in a series of ambitious programmes delivered through the government's £2.6 billion (US$3.3bn) National Cyber Strategy.
With government-backed schemes such as Cyber Explorers and Cyber First already up and running and inspiring under-25s to consider a career in cyber, Upskill in Cyber focuses on giving opportunities to those already in the workforce by offering 14-week training programmes to equip people with the skills and knowledge they need to embark on new careers in the sector.
Cyber skills in demand
Cyber skills are in huge demand across the economy. Last year's cyber security skills in the UK labour market report found that 51% of businesses have a basic cyber skills gap, with an average of 21,600 new recruits needed every year to meet demand in the cyber sector. To meet this growing demand, the government has already acted on its science and technology superpower ambitions to equip future generations with vital skills from an early age.
One of the ways this is being achieved is through the Cyber Explorers programme. Launched in 2022, the scheme teaches essential skills to 11 to 14-year-olds through a free online learning platform, including key security concepts such as open-source intelligence and digital forensics. Ensuring students of all ethnicities and those from socially deprived backgrounds can realise the programme's benefits has been a central aspect of its design, with a series of local business-led events in Wales, Yorkshire, Birmingham, and Inverclyde offering vital support to unlock talent across the UK. Over 22,000 young people and 2,000 schools signed up for the programme in its first phase and the government is aiming to exceed 45,000 students this year.
The National Cyber Security Centre's CyberFirst programme is another example of the strides the government is taking to boost the UK's digital skills and encourage passionate students to follow careers in cyber. Including comprehensive bursary schemes for undergraduate study, a girls' only competition, and thousands of free course places at UK universities and colleges, the scheme nurtures talent at all ages from secondary school through to further education.
Michael Smith, CTO at Vercara (former security advisor for 2014 World Cup) welcomes this announcement. "Cyber skills are in huge demand across the economy. New industry and government-led initiatives such as this one can attract more people to the cybersecurity field, but a long-term solution to the skills gap requires a more holistic approach, led by cybersecurity leaders, that prioritises developing talent from within. It's more than a recruitment plan; it's a practical long-term cybersecurity strategy. This is necessary because when we hire staff in this industry, we expect them to have such a wide range of skills that no one person will have the exact combination that is in the job description. When we do find somebody with all of those skills, they are usually outside of commuting distance and they're incredibly expensive," he says.
"With the ongoing skills shortage, CISOs are having to become more creative and hands-on in finding and attracting talent. There are some great alternative approaches that can help security leaders opt out of the cybersecurity talent arms race, though they require some ingenuity and patience. In the meantime, leaders should continue to make use of these industry or government-led programmes aimed at expanding the talent pipeline. Tapping into these initiatives will help you find talent from parallel fields with transferrable skills and an eagerness to learn, then organisations can focus on upskilling these recruits and helping them to develop over time within the company.
"This longer-term approach to nurturing talent from within can make knowledge-sharing and upskilling an integral part of a company's culture, delivering significant long-term skills benefits for new and existing practitioners within an organisation as well as addressing the UK's wider talent gap. After all, it will be a collective effort; every organisation has a part to play," he adds.
Plans to build a thriving workforce in the UK
This is all part of the Department for Science, Innovation, and Technology's plans to build a thriving tech workforce and secure the resilience of the future digital economy while supporting the Prime Minister's priority of growing the economy and creating better paid jobs, the government said in a statement.
Minister for AI and Intellectual Property, Viscount Camrose, said: "The UK's cyber sector is growing exponentially. In just 12 months we've seen our 58,000-strong workforce jump by 10% and ensuring we can maintain a steady supply of diverse, highly-skilled professionals is vital to meet the needs of our growing digital economy.
"It's encouraging to see record numbers from a wide range of backgrounds and communities coming forward for this year's Upskill in Cyber Programme. However, this is ultimately just one piece of the puzzle.
"We must continue our work with industry and education to improve tech skills across the economy, and we are continuing to invest in the potential of our brightest minds at all levels to unlock opportunity for people right across the country."