CyberCX joins global Cyber Threat Alliance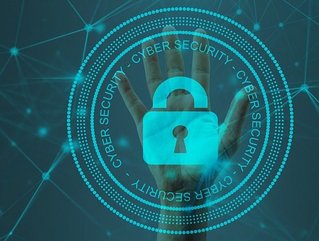 The Cyber Threat Alliance has 36 member organisations.
CyberCX, cybersecurity and cloud services company, has been announced as the newest member of the Cyber Threat Alliance (CTA).
The Cyber Threat Alliance (CTA), a global group of cybersecurity organisations working together to improve the global cyber ecosystem, has announced that CyberCX has joined.
CyberCX's participation in the alliance represents a significant uplift in Australia and New Zealand-based cyber intelligence capability being contributed to the global group, with CyberCX just the second organisation in the Australia and New Zealand region to attain membership with CTA.
Cybersecurity for critical infrastructure
By enabling real-time sharing of cybersecurity information among its 36 member organisations, the alliance aims to advance the cyber security of critical infrastructure and increase the security, availability, integrity, and efficiency of information systems across the globe.
CyberCX Chief Strategy Officer Alastair MacGibbon said this announcement is timely given the complex cyber challenges being faced by organisations both in the Australia and New Zealand region and around the world.
"At a time when the global threat landscape continues to deteriorate, international partnerships between like-minded organisations protecting customers at the cyber frontlines will prove increasingly crucial to improve our resilience and deter emboldened threat actors," he said
"The CTA serves an incredibly important mission in this context and CyberCX is proud to play our part in this global effort, strengthening the sharing of high-value, real-time threat intelligence to and from the Australia and New Zealand region," he added.
Membership in Australia and New Zealand
CyberCX Director of Cyber Intelligence Katherine Mansted said membership with the Alliance is recognition that CyberCX is generating globally valuable, relevant and unique intelligence.
"The CyberCX Intelligence team is a uniquely Australia and New Zealand focused capability, with unparalleled visibility into the Australia and New Zealand cyber threat landscape. We're thrilled to now be sharing our uniquely sourced intelligence and research with like-minded organisations across the globe," she said.
"Importantly, CyberCX's representation in the CTA will also be enormously beneficial for our customers across Australia and New Zealand, who will gain greater visibility of the global cyber threat landscape as we access real-time intelligence from our Alliance partners," added Mansted.
The Alliance's membership includes many of the largest organisations in the global cybersecurity landscape, including Palo Alto Networks, Symantec, Cisco, McAfee, and AT&T Alien Labs.
"We are excited to have CyberCX join the Alliance," said Michael Daniel, President and Chief Executive Officer of the Cyber Threat Alliance.
"As an Australian company, it will provide unique insights from that region, and its contributions to CTA will enhance our shared data. Its enthusiasm and engagement will also add to the global trust community CTA is building."